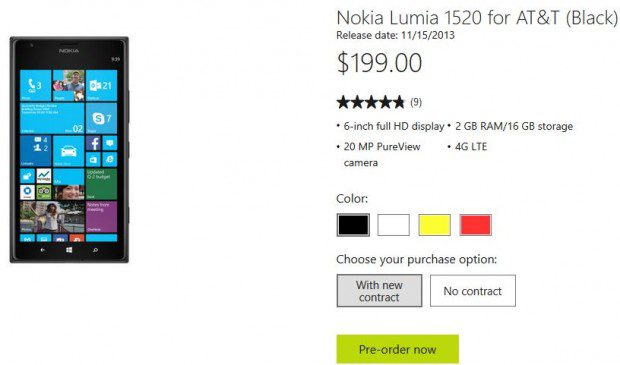 CIO reports that the Nokia Lumia 1520 page which showed up on the Microsoft Store was posted prematurely.
The page, which revealed the handset will be available for $199 on contract and $549 outright,  for release on the 15th November, has now been pulled.
Microsoft did however say they would honour pre-orders for the newest Windows Phone flagship.
Hopefully the $549 price is reflective of prices worldwide, which would be a steal for the highly specified smartphone.