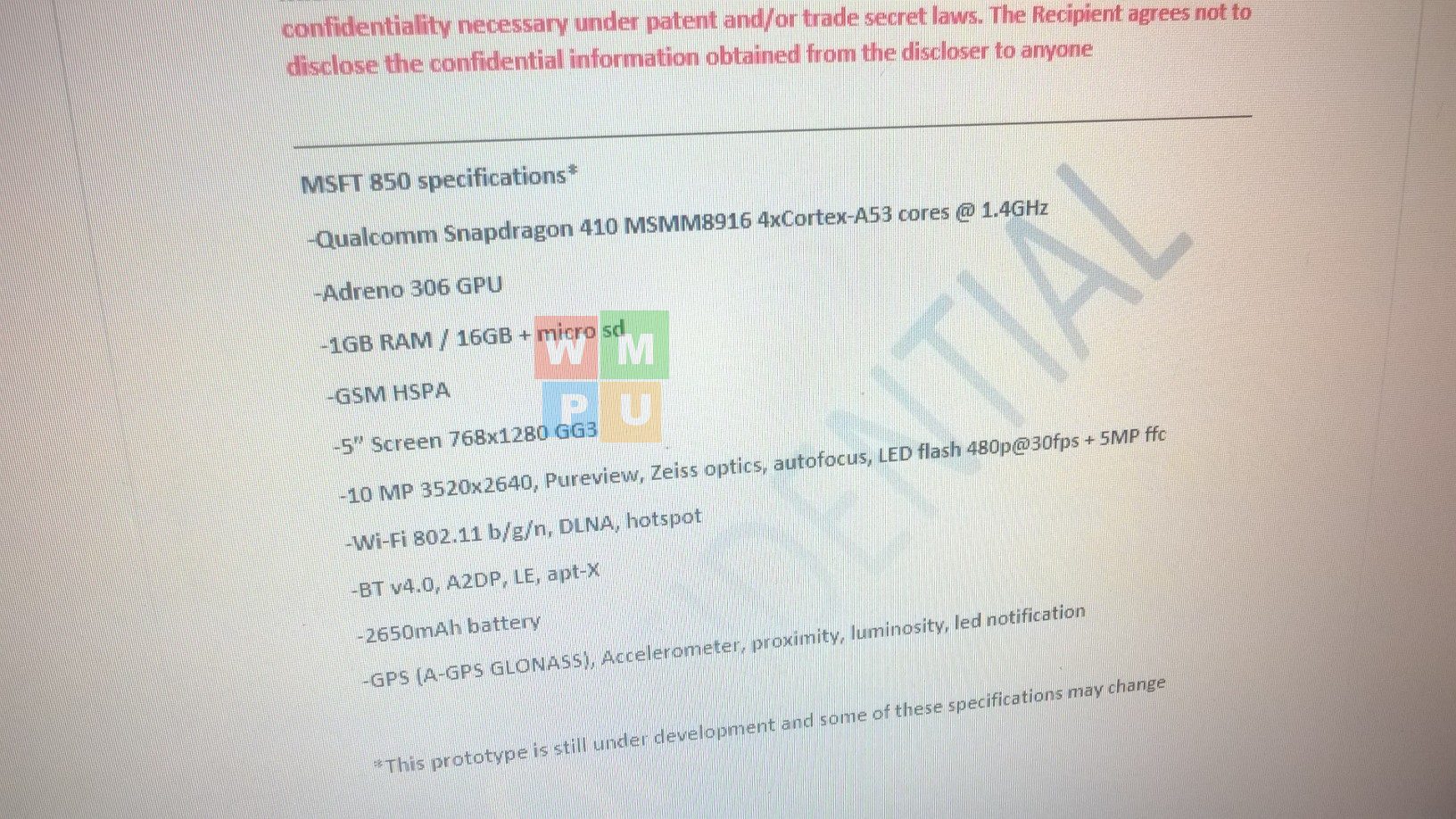 Update: According to our source, that the specs of the Lumia 850 prototype -that we leaked last week has been cancelled — meaning that Microsoft could be working on a revamped Saana smartphone.
Original article follows below:
Earlier last week, we exclusively reported the specs of the Lumia 850, Lumia 750, and the Lumia 550. Following the report, there were murmurings that the devices were codenamed as Honjo, Saana, and Guilin — which has been cancelled. Now, according to a new report, the Microsoft Saana — which could be the Lumia 850, has been uncanceled and could possibly see daylight.
Keep in mind that this doesn't mean that the device will indeed see the daylight. Microsoft's plans could change anytime, but until then, tell us what you think of the Lumia 850's specs — which could possibly be the Microsoft Saana in the comment section below.