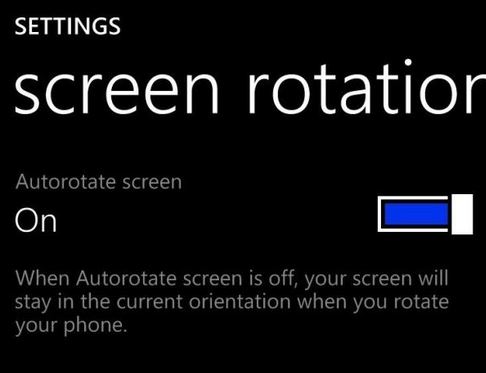 Windows Phone developers can make use of the URI schemes that can be used to launch built-in apps. Many of the apps built into Windows Phone can be launched from their app by calling LaunchUriAsync(Uri) with the specific URI scheme associated with the app they want to launch. Many quick launch apps which allows you to pin settings such as Wi-Fi, Bluetooth, etc, on your Start Screen used this method.
As Windows Phone 8 GDR3/Update 3 includes screen rotation option, developers can now call its URI scheme to launch Screen Rotation Settings.
Here is the URI,
ms-settings-screenrotation : Launches the Screen Rotation settings app.
Expect an update from your quick launch apps developers to support this new Screen Rotation option.
Source: Microsoft
Thanks to Joe Belfiore for the pointer!