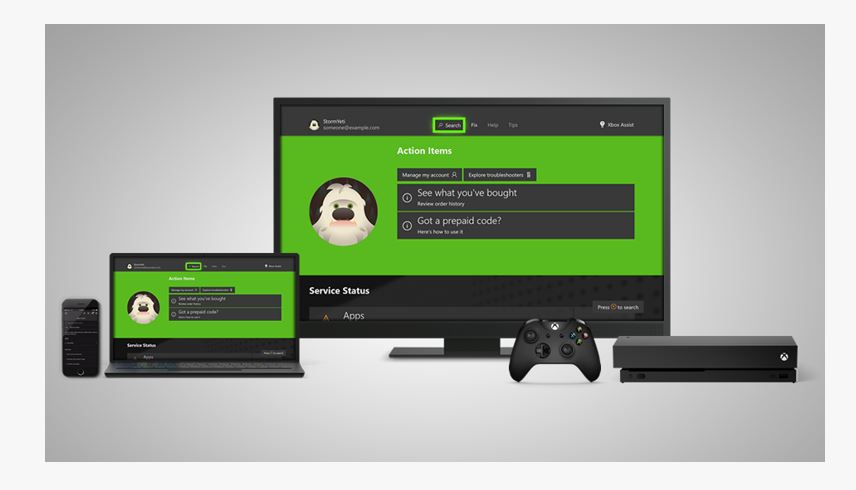 Microsoft Xbox team today revealed the upcoming capabilities of Xbox Support. Microsoft's aim is to offer fast and effective help whenever gamers need it and in the form that works best for them. Some of the upcoming capabilities of Xbox Support include improvements for Xbox Assist and Virtual Agent, improved Xbox support phone service and more. Read about them in detail below.
Xbox Assist improvements. Last fall we launched Xbox Assist on Xbox One to help you with questions and learn about new ways to get the most out of your Xbox. We're always adding new features and ways to find what you need with Xbox Assist on your Xbox One. Later this summer, we'll be adding new troubleshooters for common problems, better Xbox Live service status information, and more details on Xbox Live Enforcement actions.
Virtual agent improvements. Last year we introduced a virtual agent on support.xbox.com. Over the course of the summer we are adding new capabilities and improving existing ones to better help you troubleshoot and solve problems and give you even more ways to quickly get help. If you have a question that isn't right for the virtual agent it will even help you find the best place to get an answer, including getting in touch with a support advocate.
Support callback. Your time is precious. Waiting on hold to talk to a support advocate isn't the best way to spend your time. We believe we can do better. Later this summer, we'll upgrade the Xbox support phone service to a "callback" system. This means no more waiting on hold. Simply sign in to support.xbox.com and tell us the problem and we'll call you. It's a more convenient, more secure, faster way to get help.
Xbox Forums improvements. Xbox Forums is joining Microsoft Community Forums at answers.microsoft.com, creating one place to chat about Xbox gaming—whether you play on an Xbox console, PC, or mobile. Forums for individual games like Forza Motorsport and Halo Waypoint remain unchanged.
Device repair and tracking improvements. We've added the ability to start a device repair and track progress online. Just visit account.microsoft.com and click Devices.
All of these improvements will be done behind the scenes, so you don't need to do anything new to take advantage of these improvements.
Source: Xbox