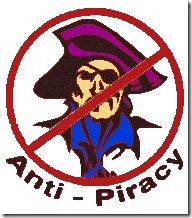 We wrote about the hack for the Windows Mobile Marketplace phase 2 which defeated the new copy protection pretty easily earlier.
Now Microsoft has responded to the hack with this statement from Softpedia.com
We understand that as long as there is a financial incentive for pirating software, there will be criminals working to circumvent anti-piracy protection. All protection is designed to be a deterrent, but none can offer a guarantee against piracy. The advanced solution we delivered in November is as strong or stronger than what is available on other app sites and we will continue to work with ISVs to take steps to help preserve intellectual property – it's an ongoing process,"
Microsoft is clearly taking a strong line by calling hackers like Chainfire criminals, and it may be true that their solution is stronger than those provided by others, but in principle their solution appeared flawed from the start, and it does seem they spend more resources protecting their music than the apps from developers.
Read more at Softpedia here.