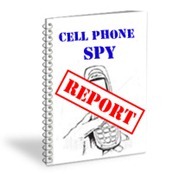 Microsoft has told the US Congress it has changed it practices regarding the location data it collects.
Andy Lees, president, of Microsoft's Mobile Communications Business, said Microsoft recently stopped using and storing unique device identifiers by its location service when collecting information about landmarks.
"Without a unique identifier, or some other significant change to our operating system or practices, we cannot track an individual device," Lees said in the letter (pdf, 9 pages).
Like the other phone OS makers Microsoft has been collecting location data associated with cell phone towers and WIF hotspots to improve their location database. Unlike Apple Microsoft never stored the data on their phones, but did collect it in a large online database, associated with the device ID. This database will now have no connection with the device which collected it.
In their statement Microsoft said:
Microsoft collects limited information necessary to determine the approximate location of a device. Collection is always with the express consent of the user and the goal of our collection is never to track where a specific device has been or is going. Rather, our goal when providing users — or, more specifically, the location-base applications they select — with this service is to find landmarks (typically nearby WiFi access points and cell towers) that help us determine the approximate location of a device more quickly and accurately. Microsoft recognizes that consumers should have control over the location information they share and that the information collected should be narrowly tailored to support specific experiences on Windows Phone 7 devices.
Microsoft will of course still collect your location for its Find My Phone feature, but this data will only retain the last position of the device.
Are our readers reassured? Let us know below.
Via Techflash.com