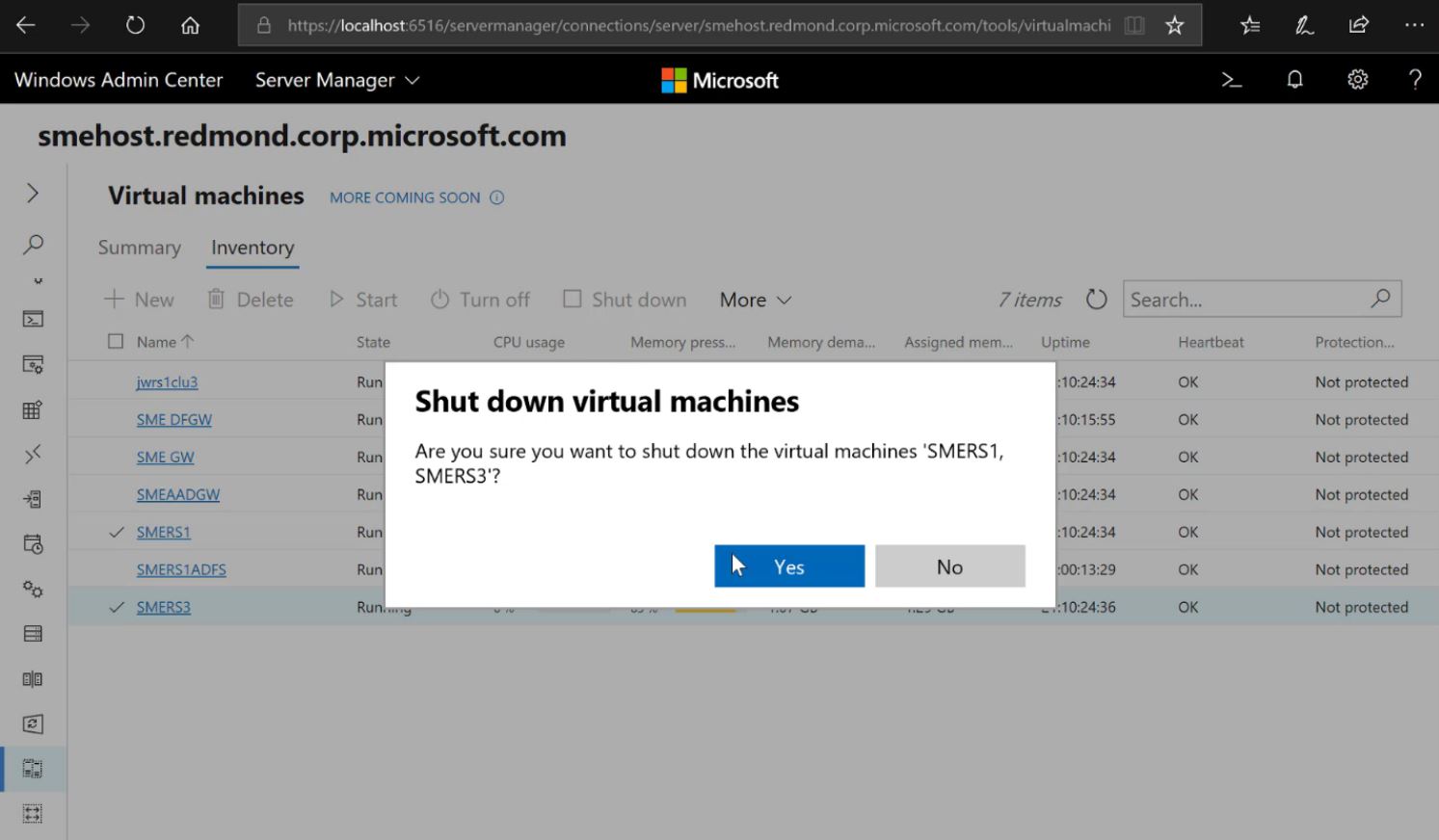 Microsoft today announced the release of Windows Server 2019 Insider Preview Build 17713 which also includes Windows Admin Center Preview 1807. This new Admin Center Insider build comes with several new features and improvements. The virtual machine inventory page now allows you to multi-select VMs so that you can perform actions on multiple VMs at once. Find the full change log below.

File Sharing:

You can now add, edit, and remove shares from the Files tool!  Fine-tune access with the ability to add and remove users and groups, as well as control their permission level.  This highly anticipated feature is in preview, we are still busy making improvements!  Stay tuned for additional sharing features and updates in upcoming releases.

Azure Update:

We've added another way to easily leverage the power of Azure from your own environment with Azure Update Management integration in the Updates tool. Azure Update Management is a free service in Azure Automation that enables you to easily keep all the servers in your environment up to date, letting you manage and push updates from a single place, rather than on a per-server basis.

Register WAC gateway with Azure (no manual PowerShell dependency):

It's now easier to use Azure integration features in Windows Admin Center. Previously, in order to use an Azure integration feature, you had to download and run a PowerShell script outside of Windows Admin Center. We've removed the requirement for this script and you can now register your gateway to Azure without leaving Windows Admin Center. To register your gateway to Azure, go to Windows Admin Center > Settings > Azure and click "Register".

Filter connections based on tags:

You can now filter your connections list based on tags. Simply click the filter icon next to the search bar and select the tags you wish to filter. You can filter multiple tags using OR, AND, or NOT queries to tailor your filter results.

Miscellaneous improvements:

The Server overview pane now contains the Windows Defender status.
Multiselect in grid – in addition to the aforementioned Virtual machine inventory, the multiselect functionality has been added in various locations, such as managing group membership in Local Users & Groups.
Scheduled tasks – multiple triggers are now supported.
Source: Microsoft