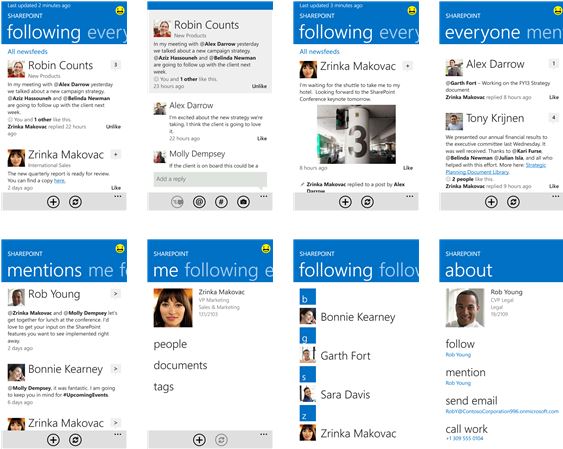 Microsoft today officially announced the release of SharePoint Newsfeed app for Windows Phone devices. Microsoft released a preview version of this app back in November and now they have updated the app to final release version.
App Description:
SharePoint Newsfeed for SharePoint 2013 and SharePoint Online lets you stay connected to your organization's social pulse while on the go. You can easily navigate your feeds and interact with the conversations from SharePoint sites, tags, people and documents you are following. Use this app to:

• Discover and follow people, tags and documents from your feed.
• Keep up with your colleagues' latest posts and comments
• Share updates, pictures or ask questions
• @mention a colleague or include #hashtag in your posts
• Access followed documents and SkyDrive Pro documents

NOTE: The SharePoint Newsfeed app works with SharePoint 2013 and the new SharePoint Online. Previous versions of SharePoint are not supported.
Microsoft has also released an iOS version of the app which you can download here. Microsoft is also working on a Windows 8 Modern app for SharePoint Newsfeed which is expected to be released in Summer of 2013.
Download it here from Windows Phone Store for free.
Source: SharePoint blog