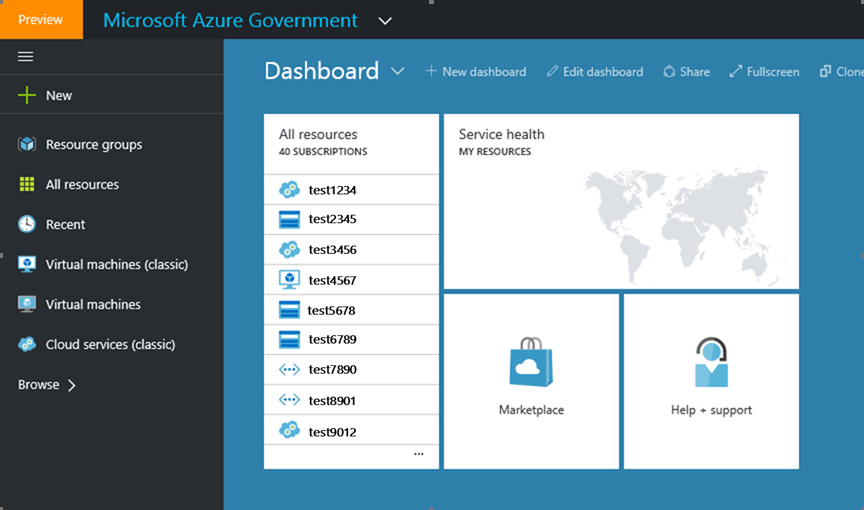 Microsoft today announced the release its new Azure Government Portal (http://portal.azure.us) which provides an integrated experience allowing users to manage their Azure services and applications.
Virtual machines (classic), Cloud services (classic), Storage accounts (classic), Virtual networks (classic), Audit Logs, and RBAC are the services included in the preview of the new Azure Government Portal. Microsoft will expand the number of Azure services with a UX in the new portal in the coming months.
For now, the classic portal (http://manage.windowsazure.us) will continue to co-exist with the new portal so you can continue to access all your resources while we migrate.
Read more about this new experience here.