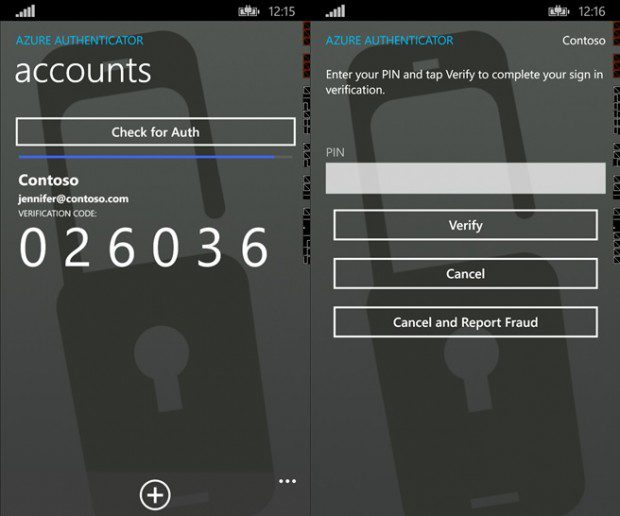 Microsoft has today released Azure Authenticator app in Windows Phone Store which will help users with two-step verification.
App Description:
Azure Authenticator allows you to secure your work or school accounts with two-step verification. You sign in using something you know (for example, your password) and protect the account even further with something you have (a security key from this app). The Azure Authenticator app notifies you of a pending two-factor verification request by displaying an alert to your mobile device. You need to simply view the request in the app and tap Verify or Cancel. Alternatively, you may be prompted to enter the passcode displayed in the app.
Download it here from Windows Phone Store for free.
via: Windowsphoneapps.es