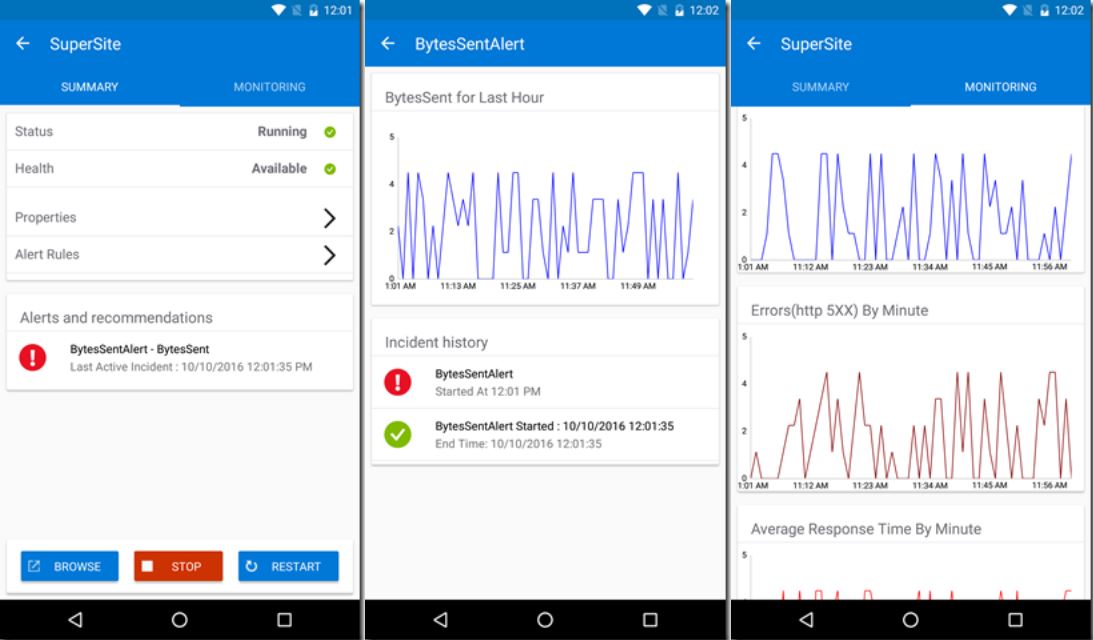 Till now, if you want to manage your Azure App Service, you should use the Azure Portal or the Azure CLI. Both of these experiences are designed for large screen devices like laptop or desktop. To help you manage App Service using the mobile device, Microsoft is releasing the new Azure App Service Companion app. Right now, this app is in preview and available only for Android devices.
Azure App Service Companion allows you to:
• Monitor your App Service instances
• View custom alerts based on site status
• Troubleshoot sites from anywhere
Download it here from Play Store.