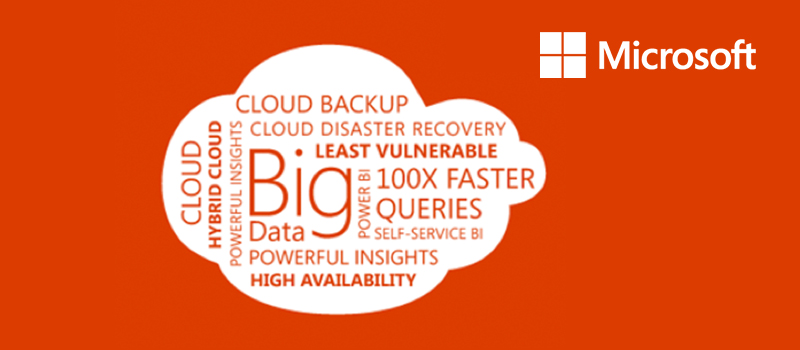 Microsoft yesterday announced the release of Analytics Platform System (APS) 2016. Analytics Platform System is Microsoft's scale-out Massively Parallel Processing fully integrated system for data warehouse specific workloads. It provides the ability to query across relational and non-relational data by leveraging Microsoft PolyBase and industry-leading big data technologies. It offers the lowest price per terabyte for large data warehouse workloads.
APS 2016 is based on the SQL Server 2016 release and it offers additional language coverage to support migrations from SQL Server and other platforms. It also features improved security for hybrid scenarios and the latest security and bug fixes through new firmware and driver updates.
APS 2016 supports a broader set of T-SQL compatibility, including support for wider rows and a large number of rows, VARCHAR(MAX), NVARCHAR(MAX) and VARBINARY(MAX). For greater analysis flexibility, APS supports full window frame syntax for ROWS or RANGE and additional windowing functions like FIRST_VALUE, LAST_VALUE, CUME_DIST and  PERCENT_RANK. Additional functions like NEWID() and RAND() work with new data type support for UNIQUEIDENTIFIER and NUMERIC. For the full set of supported T-SQL, please visit the online documentation.
Read more about APS 2016 here.