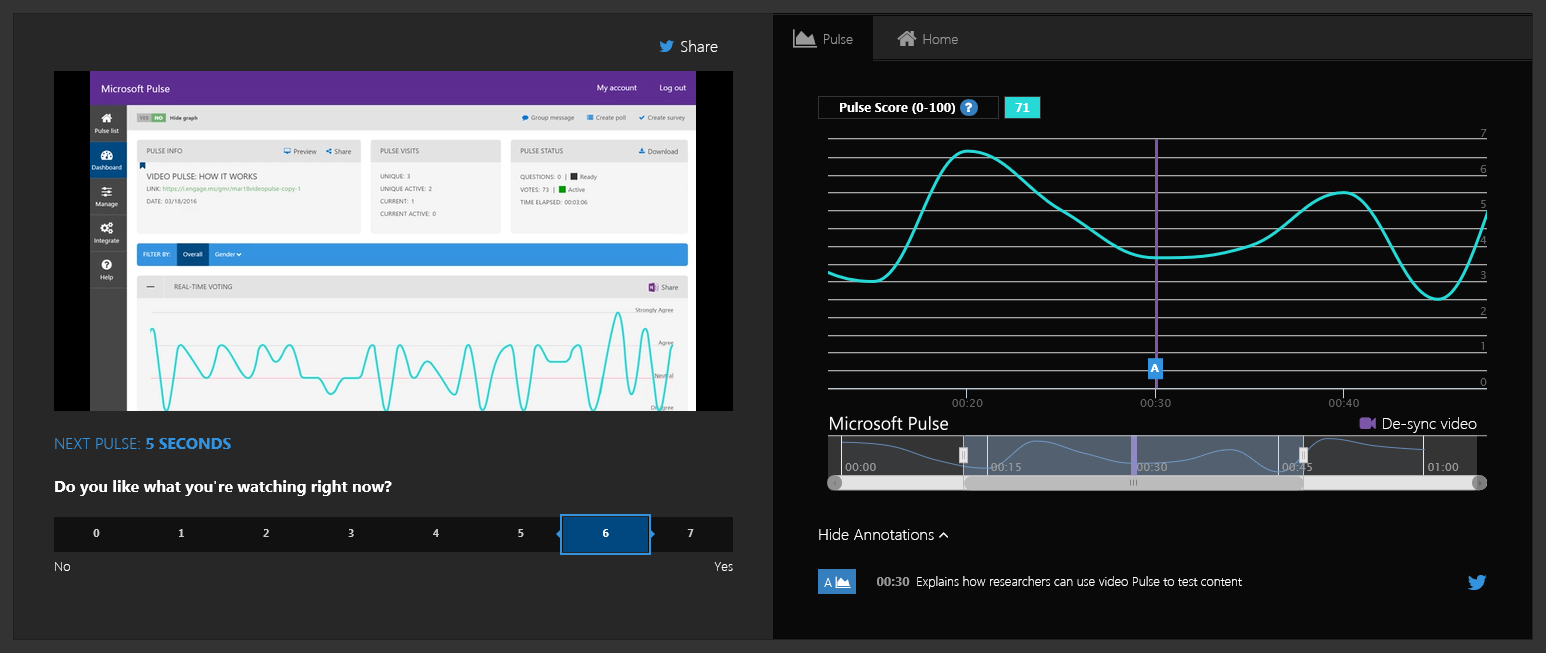 Microsoft yesterday announced the release of annotations for Video Pulse allowing you to annotate any Pulse event within your dashboard. As you can expect, Annotations let you take notes on your event within the Pulse graph to map key moments in time to how your audience reacted.
You can start using annotations in Video Pulse the same way you would use annotations for a live Pulse event. Select the "add annotation" button below your graph in your Pulse dashboard and select the moment in the video that you want to annotate. Then add your caption and save, either to your private dashboard or publicly to your Video Pulse.
Annotations can be either private or public. You can keep it private to use the feature for behind-the-scenes analytics. If you make it public, you can reference them as you watch the video and play back Pulse results. Audience can click on these public annotations to fast forward directly to that portion of the video, which makes public video annotations a great way to share highlights and important moments.
Read more about this release here.