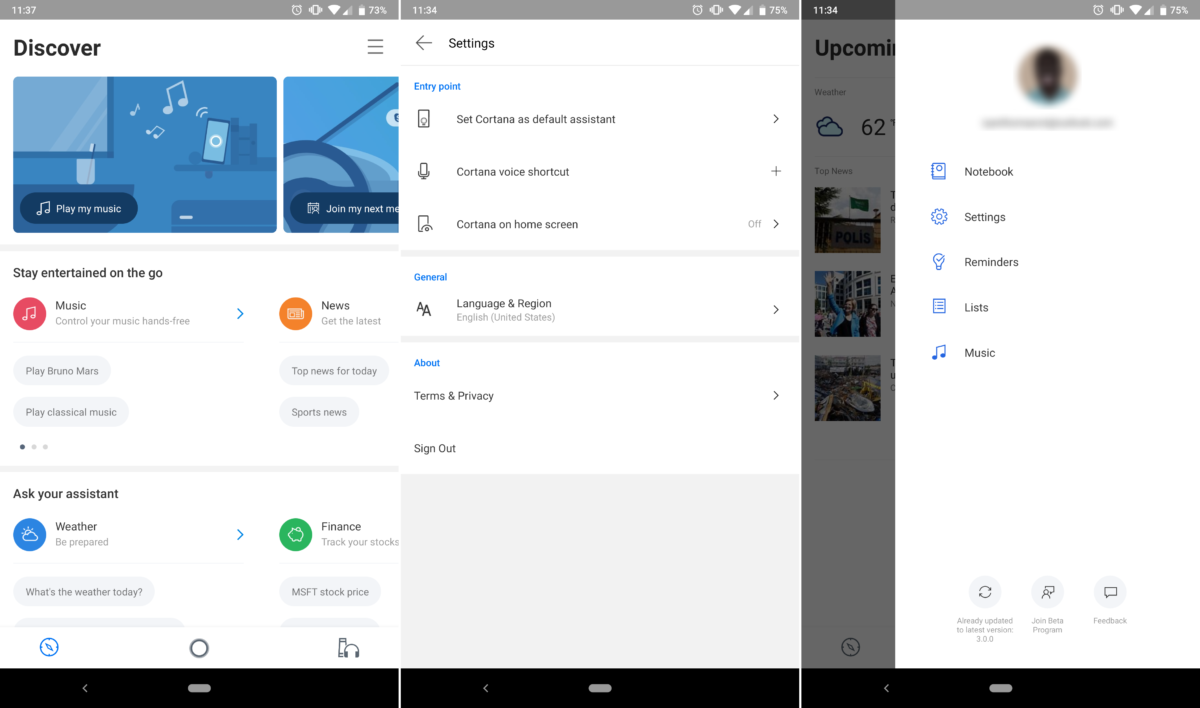 Microsoft today released a major update for its Cortana mobile beta apps for iOS and Android platforms. This update features all-new design, new features and more.
The updated UI now allows you to have conversational experiences with Cortana and there is a new place to manage and set up your Cortana devices including Invoke. With this update, you can now ask Cortana to play your favorite tunes and podcasts with Spotify, iHeartRadio, and TuneIn on your phone or through a paired Bluetooth device. As always, you can set reminders, timers and create meetings with your voice.
Finally, you can now join your next Skype or Teams meeting by simply asking Cortana. Cortana can also be used to manage your calendar or send a quick email by voice. The last features will be loved by enterprise users as it will help them in improving their productivity while on the go.
If you are on Android, you can join the beta program here and iOS users can join the beta program here.
Thanks, Ryan for the tip!