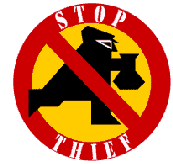 In a blog post Microsoft detailed its plans to implement new "robust theft-deterrent technologies" in its smartphones, a requirement of the CTIA's Smartphone Anti-Theft Voluntary Commitment for all smartphones to have the same by July 2015.
Microsoft promised to extend the Find My Phone feature to allow end users to:
(1) Remotely erase personal data from the smartphone
(2) Render the smartphone inoperable by unauthorized users, except the ability to call 911
(3) Prevent reactivation or setup of the smartphone without the authorized user's permission
(4) Reverse the inoperability if they recover their smartphone and restore user data stored in the cloud if the smartphone was erased
The features will not have to wait for Windows Phone 9, with Microsoft promising it as an update to WP8 handsets, pending carrier roll-out, and will be available before the July 2015 deadline.
A similar feature in the iPhone 5S has been touted by police as being responsible for 38% drop in iPhone thefts in San Francisco and a 24% drop in London.
Read more at Technet here.