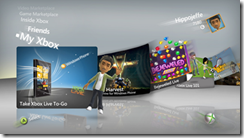 It its latest Windows phone 7 blog post, Microsoft discussed how it is promotion Windows phone 7 apps into the holiday season. The effort consists in part of heavily exploiting their own properties, such as the sign on page on Xbox 360, showcasing apps on Bing Visual Search, and promoting apps in the Zune marketplace.
In the same blog post Microsoft also spoke about the momentum of the app store, noting their were now 15,000 registered developers, 80% more than September, and that there should be around 3000 apps in the store  by the end of the week.
The number of apps in Marketplace has been rising rapidly, and currently stands around 2650, so another 350 by the end of the week seems pretty likely.
Read the full post here.
Thanks MobilePaddy for the tip.