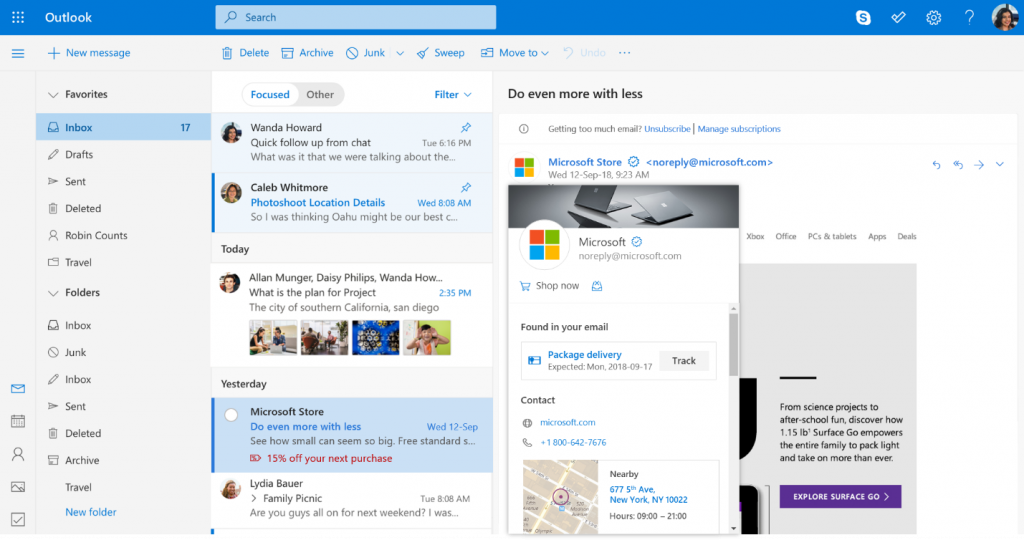 Microsoft announced a couple of new changes and improvements to Outlook at their Surface event but the company has started beta testing more features. The new features are aimed at businesses and might come at a premium in the future.
The Microsoft Business Profile will allow businesses to set up their profile and get verified badges. The blue check mark will allow Outlook to sort the emails and not send them to spam. Not only that, but Microsoft will also allow businesses and brands a way to "get more prominent placement for your email, coupons and promotions before customers even open your email." Microsoft has opened the signup process for brands but is restricted to the US for now. You can complete your business profile and join the beta program. Microsoft will vet your profile and give you access sometime over the next few months. Microsoft will allow users to customize and manage the content appearing in their profiles including logos, photos, email address, phone number, etc.
The company hasn't disclosed the pricing scheme once the beta ends but we can assume a premium pricing. These new features will help both consumers and businesses use emails in a better way.