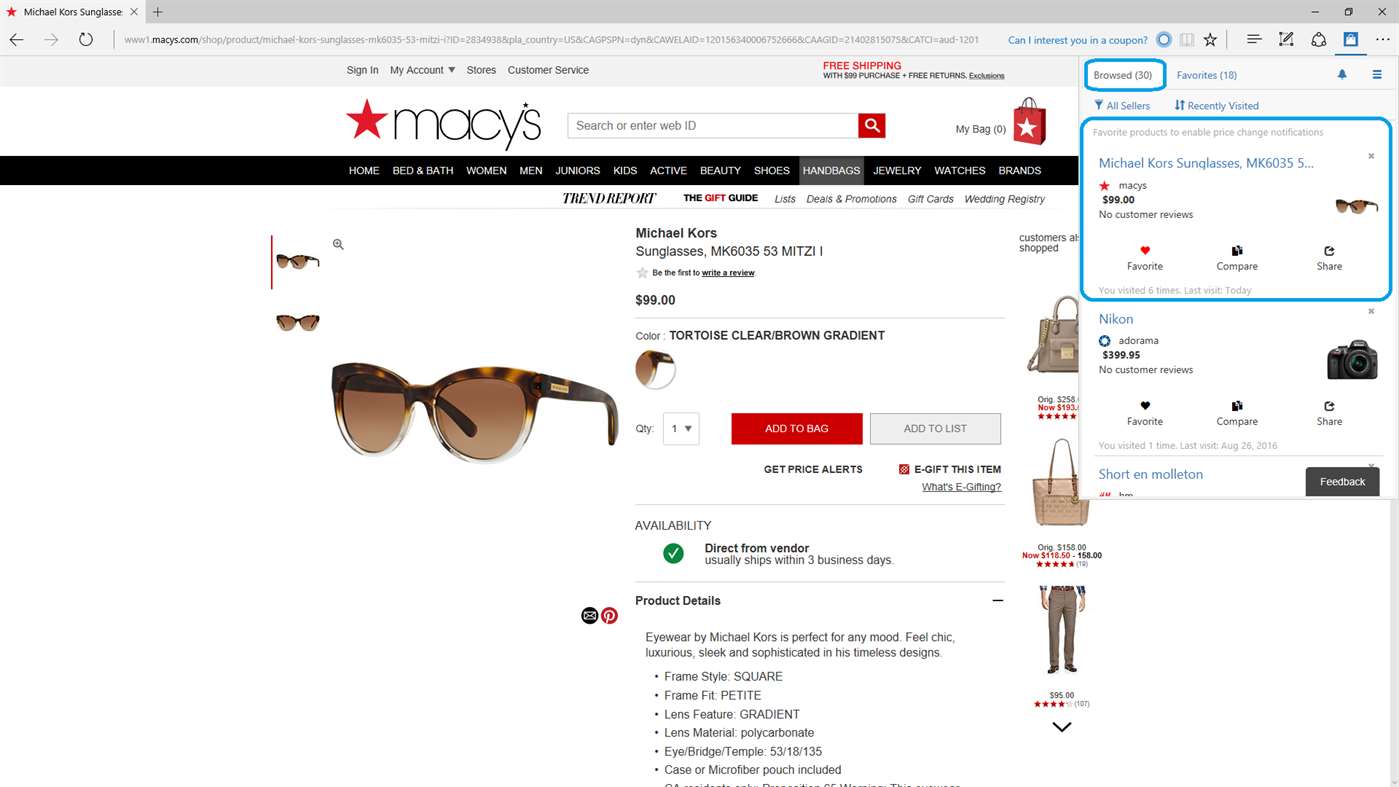 Personal Shopping Assistant is an browser extension from Microsoft Garage that is designed to automatically capture and save product information from product pages you browse. After downloading the assistant, simply shop online with your browser as you normally do. Products you browse will automatically start appearing within the assistant, under "Browsed". You can additionally save products you love to "Favorites" and get notified when their prices change.
It was first launched on Chrome and then made available for Opera browser. Now, it is available for Microsoft Edge browser too.
Features:
Automatically remember all your browsed products
Save products to favorites and get price change notifications
Compare products across sellers and make smart choices
Shop and save products from 1000s of shopping sites around the world
Login with your Facebook, Microsoft or Google account and take your assistant shopping with you on all your devices
Share your products with others via email
Email a link to access the assistant on your phone
Give feedback from within the assistant using the feedback button
Find the Store listing here from Windows Store.