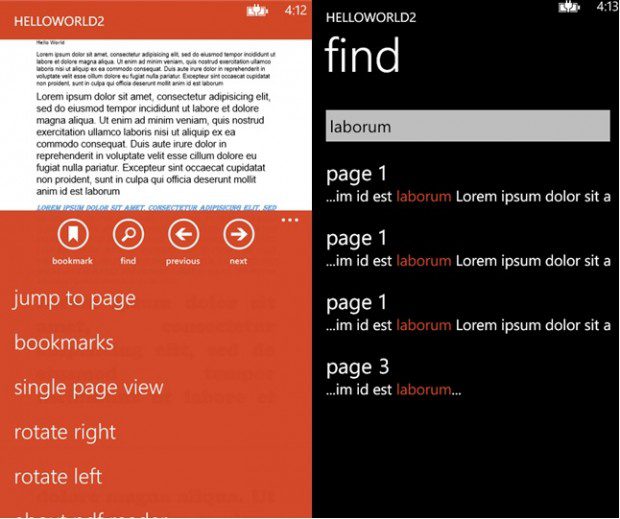 Microsoft's official PDF Reader app in Windows Phone Store just got updated to v1.2 with new feature. It can now open more types of PDF files, offers better rotation and rendering of files, and improved performance. If you want more fidelity with pdf files, Adobe is already offering its official Reader app for Windows Phone 8 devices.
PDF Reader v1.2:
· Ability to open more PDF files.
· Better rotation and rendering of files.
· Increased stability and performance.
Find the updated PDF Reader in Windows Phone Store here.