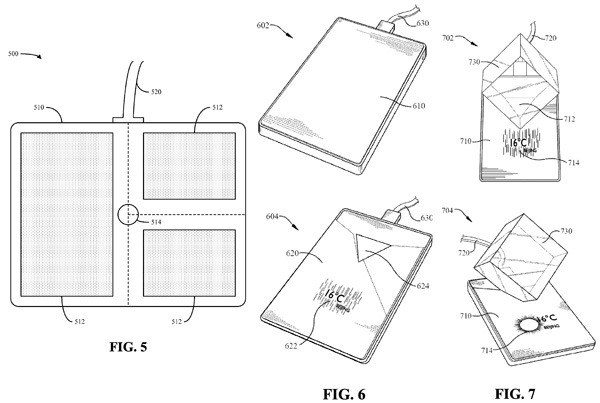 Regular readers will know at WMPU we have a thing for wireless charging, and it seems finally Microsoft may be having thoughts of getting into the game also.
Their idea however comes with a twist, and makes the charging pad useful even when the device is not in use. The patent calls for a display on the charging pad and an internet connection to update the data. The pad will also contain a sensor to make sure the actual device does not cover the information displayed.
Read the abstract below:
Systems and methodologies for efficient inductive charging of electronic devices are provided herein. A charging device as described herein can utilize a sensor-integrated resonating circuit with automatic frequency control to provide low-cost inductive charging functionality for electronic devices. As further described herein, a device to be charged can be equipped with a power receiver operable to receive power from the charging device via electromagnetic induction. The power receiver can additionally be utilized for initiation of charging such that charging for a device commences upon its associated power receiver being brought within range of an inductive charging surface at the charging device. Further, a charging device as described herein can have an inductive charging surface as well as a non-charging surface for providing other services such as information display. A charging device can integrate with an external information source to obtain items to be displayed at a non-charging surface thereon.
Read the full patent at US Patent & Trademark Office.
Via Engadget.com