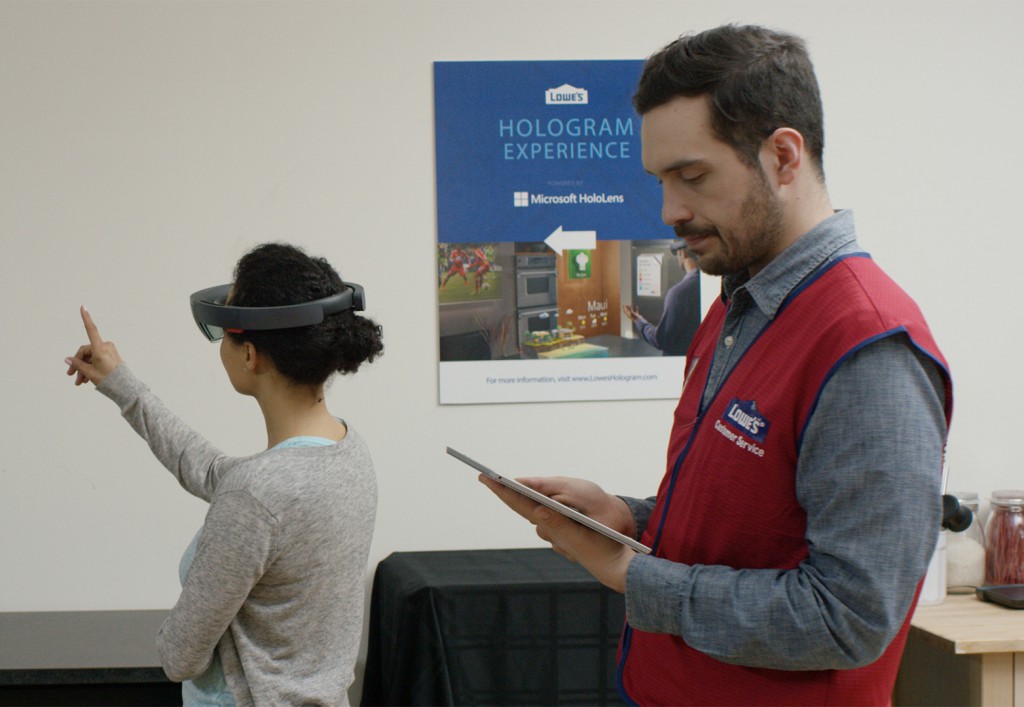 Microsoft today announced that the company is teaming up with Lowe's for its HoloLens device. The company recently started taking pre-orders for the device. Now, the company's partnership with Lowe's promises to "redefine" your next home renovation. With the Microsoft HoloLens, Lowe's customers can get a new experience which will feel "real". Microsoft stated:
Using HoloLens, Lowe's is providing customers in select pilot stores with a new way to experience home improvement. Lowe's is using HoloLens to demonstrate a variety of design options for kitchen cabinetry, countertops, appliances and features like backsplashes, in a visually-rich and interactive way. Lowe's customers will be able to experience a holographic representation of a completely new kitchen, adjust finishes and options instantly, and share their designs easily online.
According to Microsoft, Lowe's is testing this new experience with the HoloLens in-store at the greater Seattle area. If you live somewhere near there, make sure ot check it out at the Lowe's store. Also, Microsoft says Lowe's will starting testing the new experience in Raleigh, North Carolina soon, too.
What do you think of Microsoft's partnership with Lowe's? Discuss in the comment section below.