We are in the doldrums of a slow-news season at present, leaving bloggers to read the signs and portents in a sea of tea leaves.
One such sign is this job advertisement by Microsoft for a LIVE Community Director for their Entertainment & Devices Division division.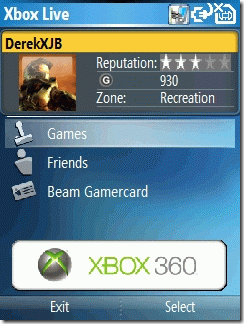 The ad asks for:
… a LIVE Community Director to manage its LIVE community strategy and execution across a range of properties, from Xbox LIVE to Windows Mobile. This senior position will play a vital role in the community space as the LIVE Engagement team builds and program's Microsoft's next-generation, LIVE-enabled casual and social gaming platform across the Web, the console, mobile and beyond.

Key Responsibilities include:
Develop a community strategy that leverages all parts of the LIVE Services team to deliver scenarios and engagement across three screens.
Partner with engineering teams as a key contributor, helping to design and ship core tech deliverables.
Coordinate day-to-day programmatic execution of the LIVE community strategy across multiple groups and properties ranging from forums to social networking sites, from MyXbox to MSN Games.
Oversee LIVE Engagement's Community Support effort and work in close partnership with LIVE Programming to utilize content assets to fulfil community vision.
Develop the strategy for integration with community and social efforts across Microsoft (e.g. Windows LIVE) as well as across the Internet (e.g. Facebook)
While the ad seems mostly to be looking for an evangelist, there is no doubt Microsoft plans to extend the Xbox Live brand to Windows Mobile. The only question that really remains is whether this will simply be an extension of their website, or actually a service involving gaming directly on our Windows Mobile devices.
Read the full job posting here.