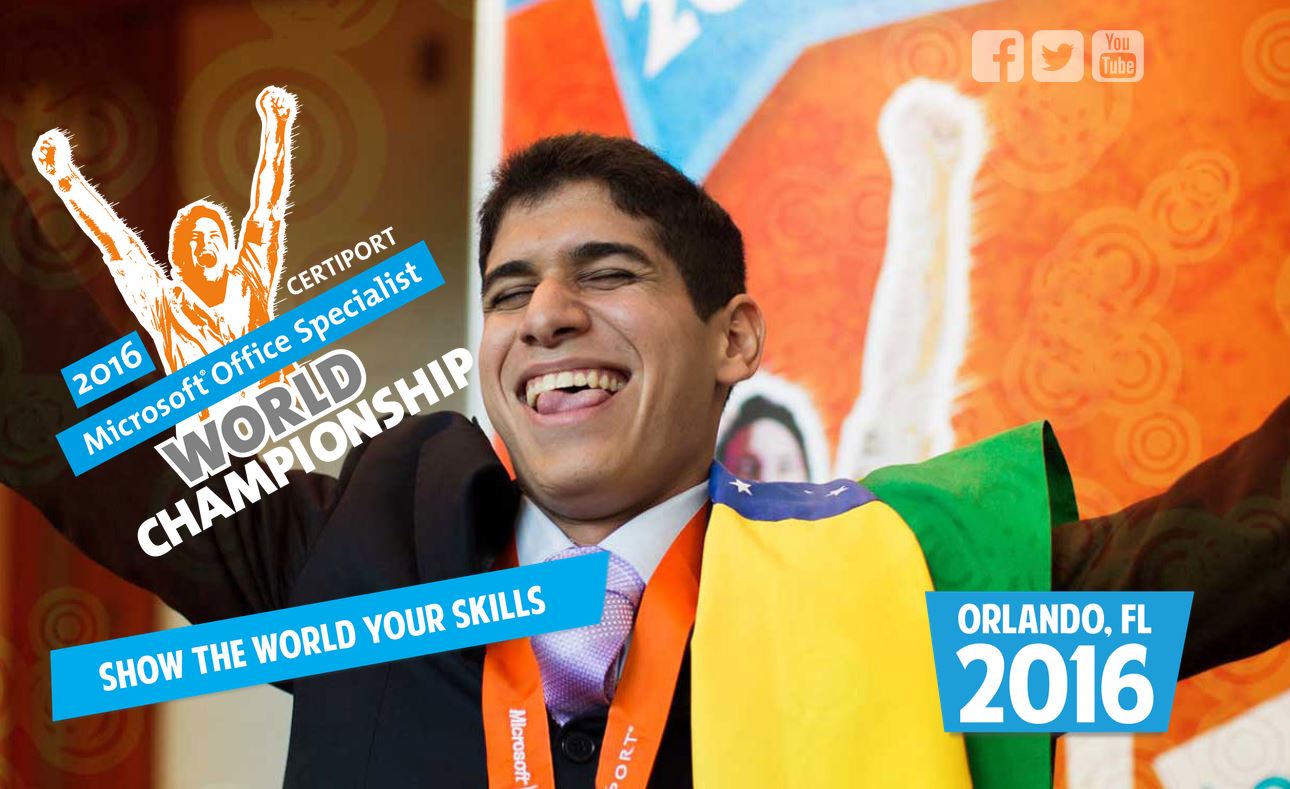 The Microsoft Office Specialist World Championship presented is a global competition that tests students' skills on Microsoft Office Word, Excel and PowerPoint. Top students are invited to represent their respective countries at the World Championship. In some countries or regions, students are required to participate in a National Championship, and the winners of that event continue on to the World Championship. The 15th annual Microsoft Office Specialist World Championship is happening this week in Orlando – where more than 150 students, from more than 40 countries, ages 13-23 are competing for the title. 1st place winner will get the following,
$7,500 (2013 Winners)
$5,000 (2010 Winners)
Medal of Achievement
Trophy
Winner's Certificate
Other Prizes Provided by Microsoft
Check out the event website for more details.