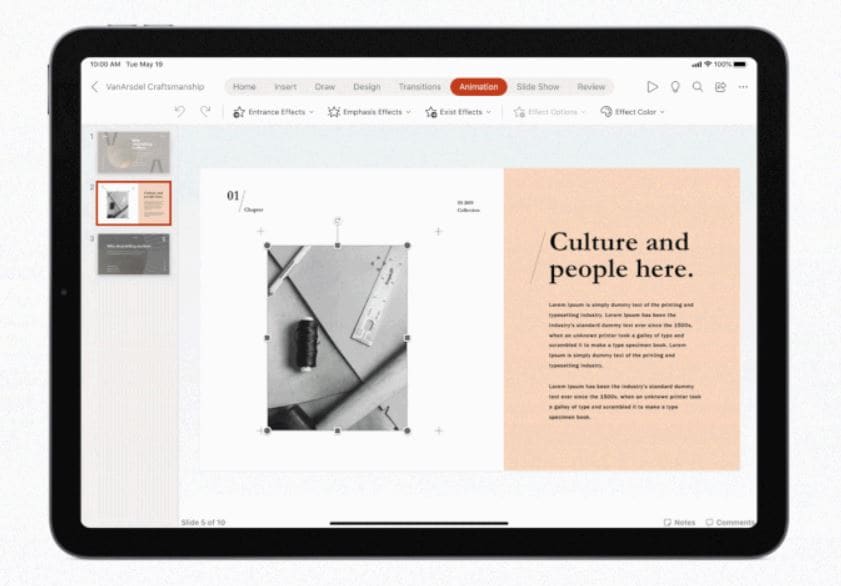 Microsoft today announced that Office apps (Word, Excel, and PowerPoint) now takes advantage of the trackpad support on iPadOS. You can connect a trackpad or mouse to your iPad to get rich visual feedback and just the right level of precision needed to enhance your productivity.
When moving a finger across the built-in trackpad of Magic Keyboard, the cursor transforms into the tool you need depending on the content you're pointing to. And using a mouse or trackpad with iPad for common tasks like highlighting a passage of text in Word, selecting a range of cells in Excel, and moving and resizing graphics in PowerPoint are as simple and intuitive as ever.
Microsoft also announced that it is updating the overall user experience in Word, Excel, and PowerPoint with new start screens and a new ribbon of feature menu.
Source: Microsoft