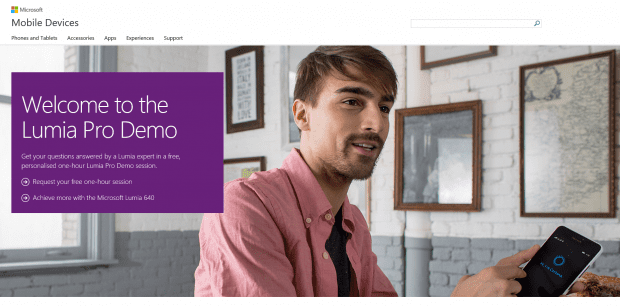 Want to buy a new Windows Phone (Lumia) but not sure exactly how it works? Microsoft has you covered with the Lumia Pro Demo program. The Lumia pro demo program is a program that pairs Lumia novices to Lumia experts for a personalized hourly session in which their questions and answers and hidden tips and tricks are unveiled. While Microsoft does not have an physical retail presence in the United Kingdom, the firm is partnering up with Carphone Warehouse for this exercise, which mean the demo will take place at a select CPW branch in the UK.
The Lumia Pro demo is yet another one of the ways Microsoft is attempting to entice users in the UK. Is it working? Windows Phone does have 8 percent marketshare in the UK so they have to be doing something right.
Give it a spin at the source link below.