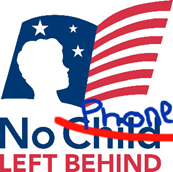 Its June, and some Samsung handsets have still not received the copy and paste NoDo update.
Microsoft's Eric Hautala, GM, Customer Experience Engineering would like to reassure users however that no phone will be left behind.
He writes:
I want to assure Samsung Focus owners who haven't received an update notification that there are many people across several companies continuing to work on the solution for your phones. We want to make sure you have a quality experience with the update. That is taking time, but we're not resting until it's done.
He also wanted to reassure Samsung Omnia 7 owners on Orange that their update is also coming soon, as will Telefonica users in Spain, who's update is now going into scheduling, and should start being pushed out to handsets soon.
Have many of our Samsung owning readers now received the update yet? Let us know below.