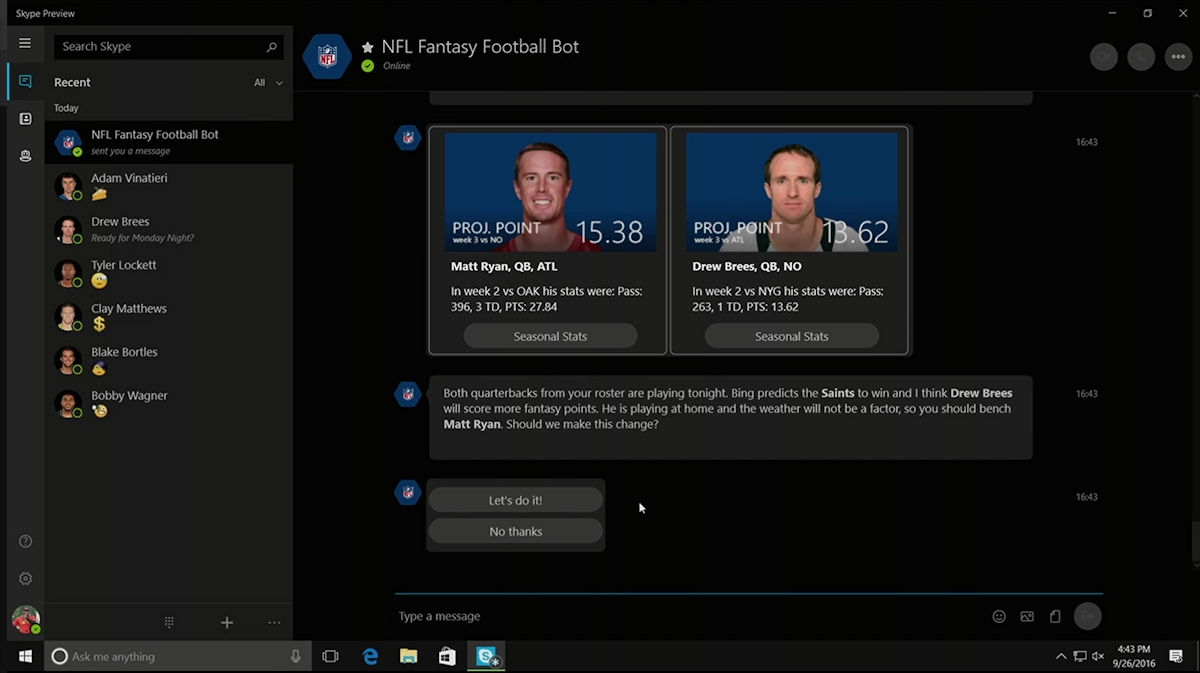 Fantasy Football is pretty big in USA, and at Ignite today Microsoft announced a new bot for Skype called the NFL Fantasy Football Bot.
In what I suspect will become Microsoft's most used bot, the bot will help players set up their team, make recommendations and also provide intelligent predictions on the performance of the postulated team.
Microsoft CEO Satya Nadella introduced the bot as another example of Microsoft's Artificial Intelligence push, which they see not as replacing people but enabling them to do more.