Microsoft announces several new chat and webinar features for Microsoft Teams
6 min. read
Updated November 4th, 2021
Published November 2nd, 2021
---
Readers help support MSPoweruser. When you make a purchase using links on our site, we may earn an affiliate commission.
Read the affiliate disclosure page to find out how can you help MSPoweruser effortlessly and without spending any money. Read more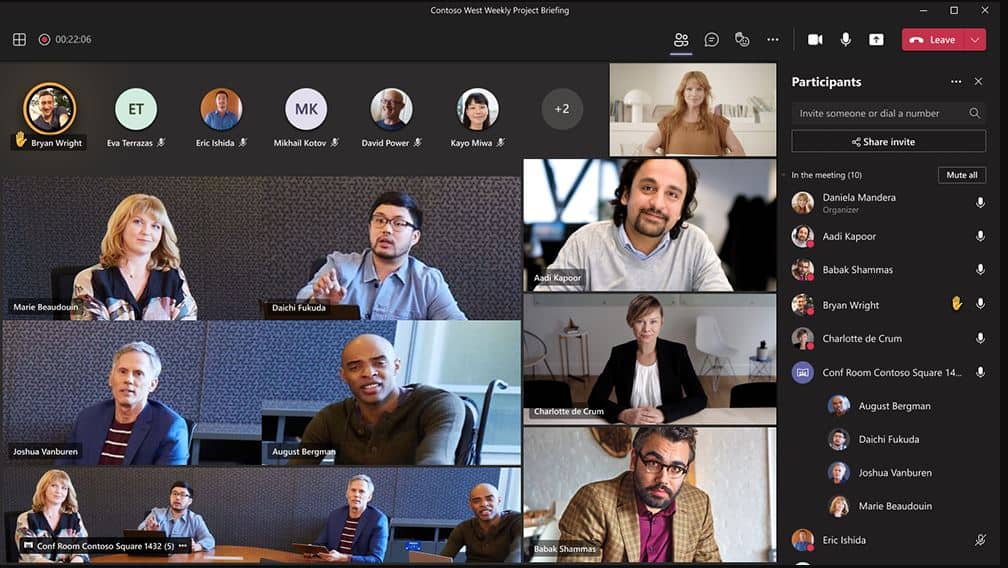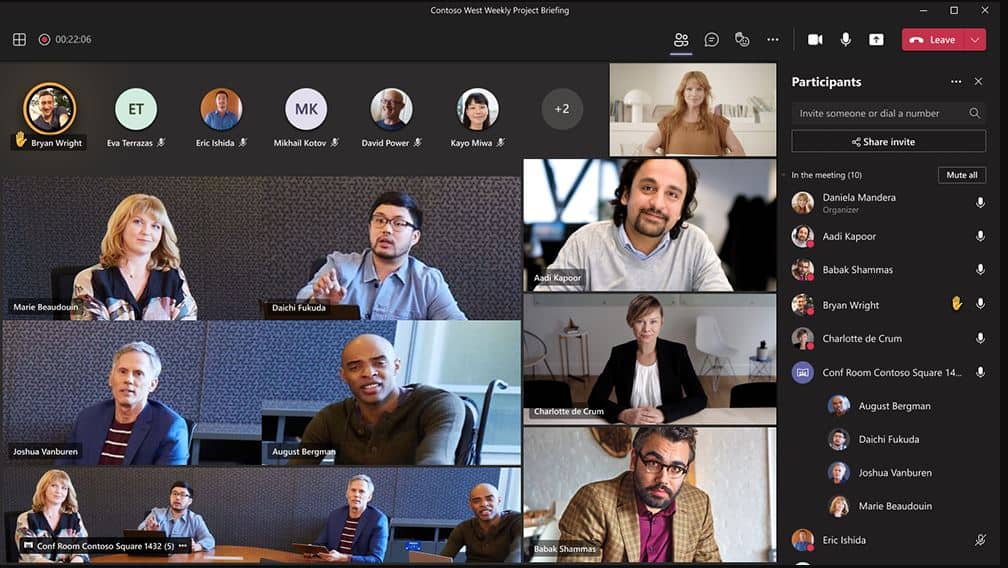 At Ignite 2021, Microsoft announced several new capabilities and enhancements coming to Microsoft Teams. Microsoft announced new chat features, webinar enhancements, platform improvements, improvements to Teams Rooms and devices. You can find the full list of new announcements below.
New chat features:
Chat with self enables users to send themselves a message, such as quick ideas or reminders.
Chat density feature lets users customize the number of chat messages they see on the screen with different modes. Compact mode lets users minimize the need to scroll up and down by fitting 50% more messages on the screen. Comfortable mode keeps the chat display as it is in Teams today.
The variety of reactions users can add to a chat message has been extended, enabling users to choose from more than 800 3D emojis, up from six that are currently available, to find more ways express themselves.
Delay delivery of messages enables users to select a specific time to send a message. Like delay delivery in Outlook, users will be able to send a chat message at a time convenient to them, and the message will arrive to its destination at the scheduled time.
The new search results UI in Teams chat helps users stay on top of information using. Users can filter results and toggle between tabs to find the needed information.
Collaboration outside organization:
Shared channels can be shared with individuals and teams across multiple organizations. To enable easy access, shared channels appear within each member's Teams tenant, alongside other teams and channels. Users will be able to schedule a shared channel meeting, use Microsoft apps and share each channel with up to 50 teams and as many organizations as needed. With cross-tenant access settings in Azure AD, admins can also configure granular and differentiated trust relationships for external collaboration with different organizations. This feature will be available in preview in early 2022.
Chat with Teams personal account users extends collaboration support by enabling Teams users to chat with team members outside their work network with a Teams personal account. Customers can invite any a Teams user to chat using an email address or phone number and remain within the security and compliance policies of boundaries of their organization. This feature will be available by the end of 2021.
Webinar enhancements:
Virtual green room enables organizers and presenters to socialize, monitor the chat and Q&A, manage attendee settings and share content before the event starts. This feature will be available in preview in early 2022.
Enhanced controls for managing what attendees see to minimize distractions and keep the audience engaged during an event. This ensures that attendees will only see shared content and presenters that are brought on screen. This feature will be available in preview in early 2022.
Co-organizer is the ability to assign multiple organizers for webinars and meetings. There can be up to 10 different co-organizers assigned, and the co-organizer will have the same capabilities and permissions as the organizer, enabling them to do multiple tasks such as manage webinar and meeting options, create polls and control audio settings. This feature will be generally available by the end of the year.
The new Q&A in Teams feature enables a more structured question and answer experience. Organizers and presenters can mark best answers, filter responses, moderate and dismiss questions and pin posts, such as a welcome message. Q&A in Teams will be available in preview this month.
Isolated audio feed enables producers to create an audio mix using isolated feeds from each individual. As broadcasters use NDI or hardware-out, they will be able to get the ISO audio feed along with the ISO video feed from any Teams meeting. This capability is enabled within the meeting settings and will be available in preview this month.
Cvent, the leading events and hospitality management platform, is now integrated with Teams, enabling customers to use Cvent to manage event lifecycle, including registration and agenda management, and deliver the virtual meeting and event experience via Teams. This feature is now generally available.
Platform improvements:
Enhanced features for Power Virtual Agents.
New collaborative apps from partners, including Atlassian's Jira Cloud and SAP Sales & Service Core enable customers to engage with these apps across chat, channels and meetings.
Teams chat connectivity with Dynamics 365 sales.
Makers soon will be able to embed teams chat functionality within apps built with Microsoft Power Apps.
Azure Communication Services Teams Interoperability soon will be generally available.
Additionally, the redesigned Teams App store, launching later this month, makes finding the right app simple and streamlined with an updated layout and experience for finding apps in Teams.
Enhancements to Microsoft Teams Rooms and devices:
Direct guest join, which allows Teams users to join meetings hosted on other meeting platforms from a Teams Room, will expand to include BlueJeans and GoToMeeting. This expansion builds on the existing capability for Zoom and Cisco meetings and is expected to be available in the first half of 2022.
Customers can now manage Surface Hubs from the Teams admin center alongside other Teams devices. In the coming months, customers will be able to use Microsoft's managed services to manage their Surface Hubs. This is expected to be available by the end of 2021.
The Yealink deskVision AIO24 will join the Teams display portfolio with a new 24-inch display that can be used as a standalone device for Teams collaboration or connected to a PC as a second screen. This larger Teams display includes audio, video, a touchscreen and a native Teams display experience and can even be used to charge PCs and mobile devices. The Yealink deskVision AIO24 is expected to be available in early 2022.
The recently announced hotdesking experience on Teams displays allows users to quickly locate and reserve flexible workspaces in a shared office space. With Teams displays, users can make calls, set up ad-hoc meetings or sign in to access a personalized Teams experience. Hotdesking will be available on the Yealink deskVision AIO24 and on the Neat Frame in early 2022.
The Logitech Tap Scheduler joins the Teams panels portfolio, which allows users to easily view meeting room availability, location information and meeting details at a glance. In addition, new Teams panel features include the ability to check into a room using the panel and sensor integration that automates occupancy insights and room release, which makes rooms available if no one has checked in after a certain amount of time. These updates are expected to roll out by the end of 2021.
These features will roll out between now and early 2022.
Source: Microsoft