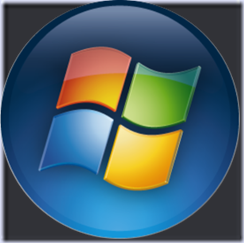 In an article published in the Seattle Times, Robbie Bach claimed Windows Mobile development was moving into fast gear.
"You're going to see from us over the next 24 months, probably more innovation than you've seen in the last, I'd say, three or four years in the Windows Mobile space," said Robbie Bach, president of Microsoft's Entertainment and Devices Division.
He said the next two generations of Windows Mobile – 6.5 just announced, with 7 set to come in 2010 – will have improvements to the user experience, including a greater emphasis on touch controls; "dramatically better" mobile Web browsing, expanded music, video and other consumer-oriented capabilities; and connections to Web services such as Facebook and Twitter.
Several new developments have already been announced, including a new version of Pocket Internet Explorer, using the IE6 rendering and IE8 JavaScript engine. Also announced have been an online application market place and back-up service, and still unannounced but widely expected is Zune Marketplace integration.
"And we're truly scratching the surface on what's possible these days." said Scott Rockfeld, director of Microsoft's Mobile Communications Business.
Microsoft, who classes themselves 3rd in the mobile marketplace behind Symbian and RIM, remains ambitious about their prospects.
Bach, talking to students in Redmond, Wash., last week, said a billion phones are sold around the world each year.
"What it does for us from a business perspective is create tremendous opportunities," Bach said.
"What happens in the next three years is what's going to define the next 10," said Scott Rockfeld. He went on to say Apple's success in the smart phone market has helped the rest of the industry.
"They are the new guy," he said in an interview last week. "They definitely raise the awareness of what smart phones can do, so that's actually benefited all of us and has benefited the industry."
Read the full article at the SeattleTimes.com