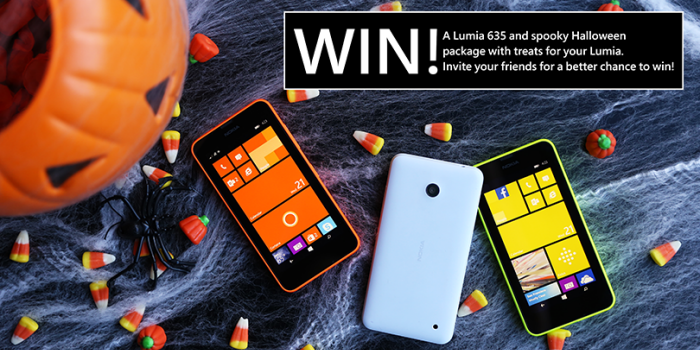 Microsoft Mobile is running a contest on their Facebook page which is giving away a Nokia Lumia 635, several coloured shells, portable charger and headphones.
To enter one simply has to register your details and choose from 3 options how your Nokia Lumia 635 will help you this Halloween.
The contest, for US residents, closes on the 11:59 p.m. on October 31, with an additional entry being available if a friend also enters using your share link.
Read more about the contest and enter here.