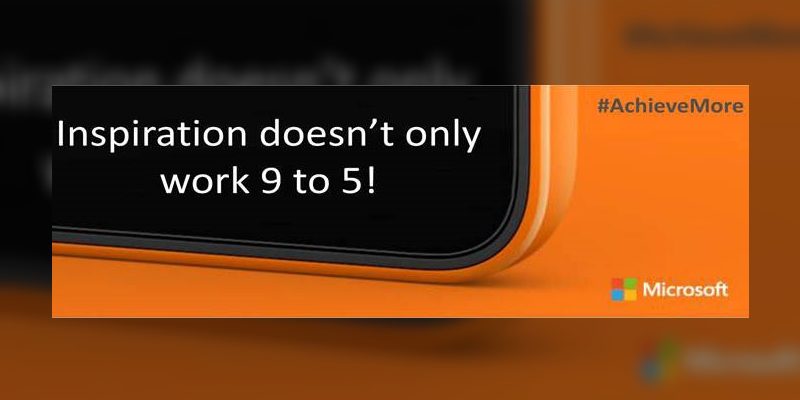 Microsoft recently sent invites for an event in India on April 7. The invitation states "Inspiration doesn't only work 9 to 5!" and the phone on the background looks like a Lumia 640 and Lumia 640XL – suggesting the launch of both of the devices in India.
For starters, the Lumia 640 and Lumia 640XL was revealed by Microsoft last month at MWC 2015. The Lumia 640 comes with a 5-inch HD (1280×720 pixels) display,an 8.7-megapixel rear camera, and a 0.9-megapixel front camera. Under the hoods, there is the Qualcomm Snapdragon 400 processor and 1GB of RAM. The Lumia 640's big brother, the Lumia 640XL comes with a 5.7-inch display with 1280×720 pixels of resolution, a 13-megapixel rear camera and 5-megapixel front camera. The device also sports the 1.2GHz quad-core Snapdragon 400 CPU and 1GB of RAM.
What do you think? Discuss in the comment section below!