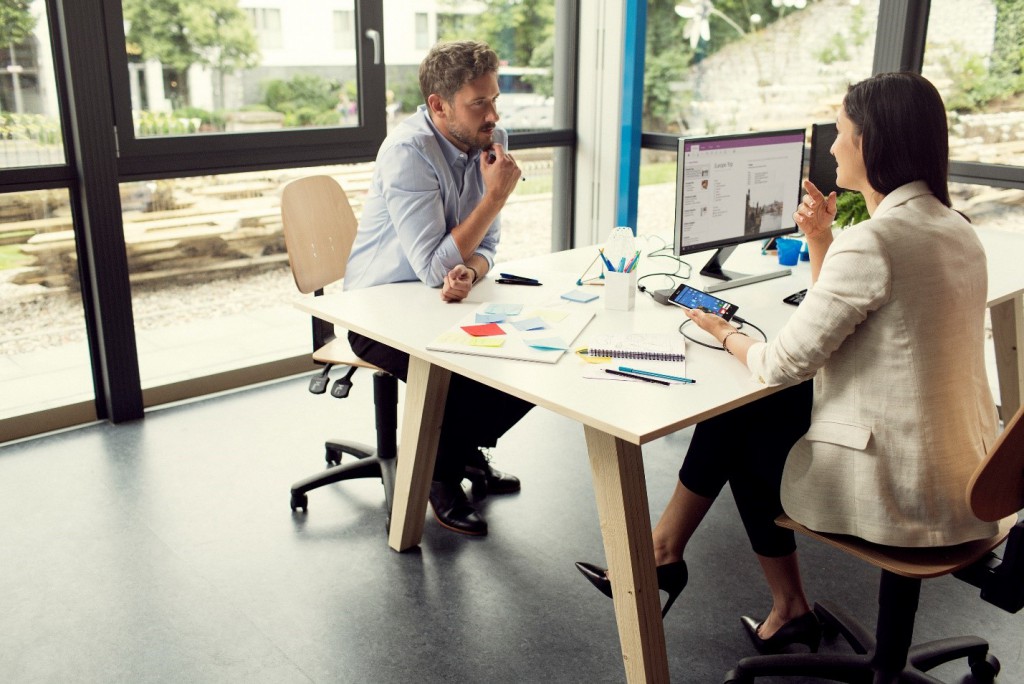 Microsoft today posted a blog post about Continuum for phones, giving us a (kind of) close look at Continuum's development, and the challenges the company faced while building it. For those unfamiliar, Continuum for phones is a feature on new Windows 10 Mobile devices like the Lumia 950 and Lumia 950 XL which allows users to turn their phone into a PC by connecting it with a display, keyboard and a mouse. On Continuum, you get a Windows 10 Desktop-like experience, where apps are maximized, and you pretty much get the similar experience as you'd get in an actual Windows 10 PC.
In the blog post, Microsoft states that the company started planning Continuum three years ago:
The road to Continuum began three years ago with a simple observation: we take our phones everywhere, we depend on them, and we feel lost without them. Yet, when the time comes to do "real work," we reach for a laptop or desktop PC. So we end up carrying our phones plus our laptops, or we wait until we are at our desks to do the heavy lifting.

The thing is, today's phones have more than enough processing power to handle our most common tasks and activities. We knew this was especially true in emerging markets where people rely only on their mobile phones to get online.  So — with these thoughts top of mind — we set out on our mission to help people get real work done with just their phone.
The Continuum team did a lot of research to find out what people actually want from their phones. The company apparently spoke to people around the globe, and shared some of the "main" insights from the research:
"My most important device": people universally describe their smartphone as the center of their connected life.
Connect to a bigger screen: people rely on their laptops and desktops because their phone lacks a large screen, keyboard and mouse. They want to easily connect to larger screens for both work and entertainment.
Tech-savvy people expect more: as the processing power of phones has risen, so has the expectations of the tech-savvy.
Many people around the world don't have PCs: because they can't afford a PC, people have a TV and a phone and that's it. So any computing work gets done on their phone.
And then, the difficult bit came in where the company realized a lot of technical challenges and issues related to the design. Microsoft states:
For example, there were two paradigms for connecting to a second screen: (1) mirroring your phone's screen to a larger screen or (2) connecting your PC to multiple monitors. We needed to create a new design paradigm with two independent experiences – one on the phone and a separate one on the second screen. This was important because customers wanted to continue to use their phone as a phone, even while having a PC-like experience on the second screen. We spent months iterating with paper and software prototypes to arrive at an experience that was easy to understand and use.

The technical hurdles were just as big. For example, we had to build support for keyboard and mouse into Windows 10 Mobile. And many substantial architecture changes were needed in Windows to make Continuum work.
Of course, Continuum isn't just a simple feature of Windows 10. Continuum for phones shows how Microsoft plans to expand Windows to other devices: from the Xbox One to new devices like the HoloLens. Continuum for phones is a pretty unique feature which we should see on new Windows Phones this year, starting with the Acer Jace Primo. Until then, what do you think of Continuum's development? Discuss in the comment section below.