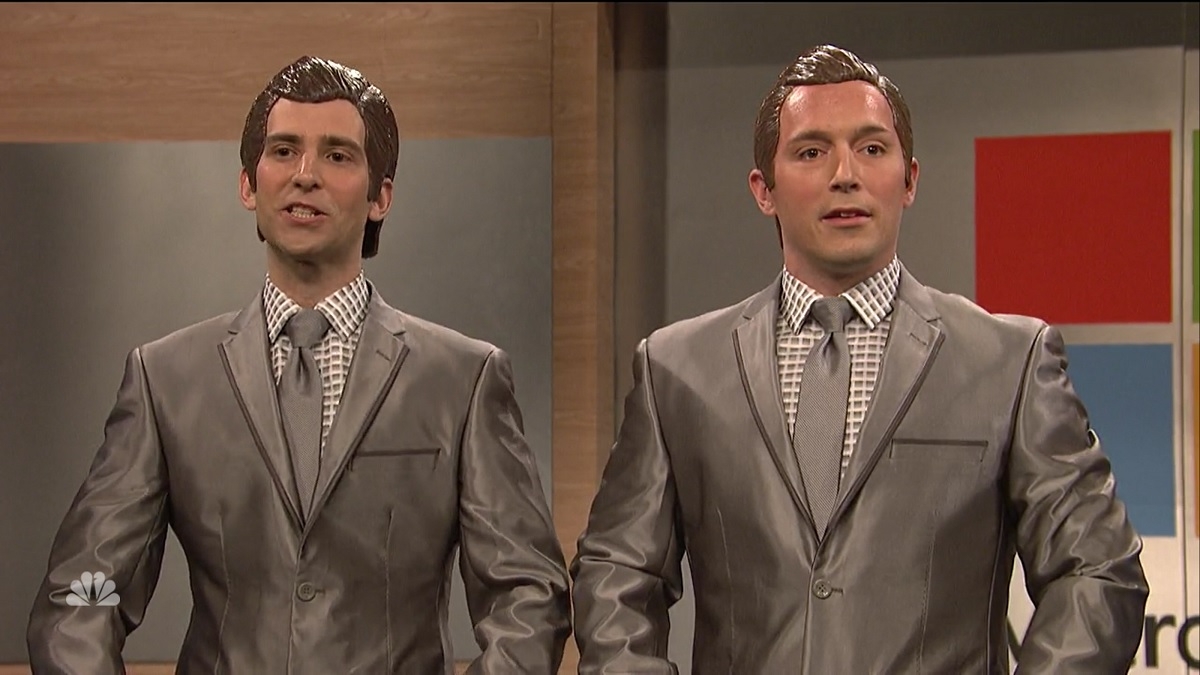 Microsoft used to have a massive mind share and relevance issue, as Windows became increasingly relegated to a backwater of the computing scene and a successful media campaign by Apple painted the company as stodgy and conservative.
Recent moves under the leadership of Satya Nadella has seen Microsoft attack the issue on multiple fronts, from releasing apps on the platforms users are actively using to releasing sexy hardware such as the Surface Studio which has even Apple users salivating.
This has brought Microsoft back into the conversation, including it seems back to the comedy circuit, with the company's "latest product" featuring on Saturday Night Live this weekend.
The sketch features "Microsoft", fronted by Kate McKinnon and Fred Armisen, unveiling two very gay robots, the Helix 900 and Helix 950, and sees the Microsoft employees take a very politically correct position which appears to flummox a bearded IT guy which appears to represent Microsoft's traditional customer.
The sketch is reflective of a new Microsoft which is not behaving quite like the population usually expect them to, in their usual productivity role, with the messaging clearly that the company may even be a bit too avant-garde than people are really ready for.
Microsoft however clearly enjoys the position, with their head of communication retweeting the video, which can be seen embedded below. Those outside US can see a version here, for as long as it remains up.
Are our readers ready for the new Microsoft? Let us know below.