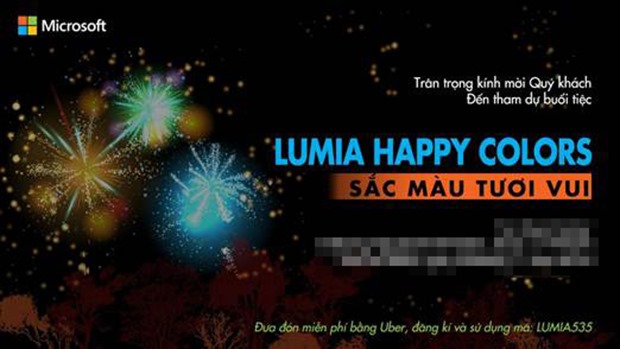 Techrum.vn reports that the after the Indian launch of the Microsoft Lumia 535 on the 26th November the handset will also be arriving in Vietnam 2 days later, on the 28th November.
This is according to an invitation Techrum received to a "Lumia Happy Colors" event which explicitly mentions the device.
The Microsoft Lumia 535 is Microsoft's first own-branded Windows Phone and their latest attempt at a competitive affordable device, and features a 5 inch qHD screen, Snapdragon 200 processor, 1 GB RAM and a 5 megapixel camera front and rear camera and 8 GB of expandable storage.
Read our hands-on impressions of the Microsoft Lumia 535 here.