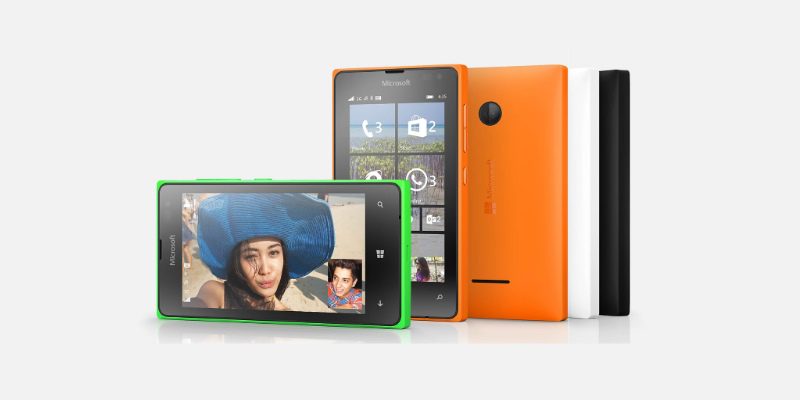 If you're planning to pick up the Lumia 435 sometime soon in the UK, you'd be glad to know that the now available for purchase on Amazon UK. The device's single SIM variant is priced at £66.92 with free delivery on Amazon UK. For those of you who don't know, the Lumia 435 is a decent smartphone that sports a 4 inch display with 480 x 800 pixels and 233ppi. The smartphone also packs the Qualcomm Snapdragon 200 with 1GB RAM and Adreno 302 GPU. The Lumia 435 comes with 8GB of internal storage but thankfully, you can expand it to 128GB using a microSD card. The Lumia 435 comes with Windows Phone 8.1 and Lumia Denim. It is expected to get Windows 10 for Phones once it is available as well.
It's worth mentioning that the Lumia 435 is also available on Unlocked Mobiles for £74.98 and the smartphone will be available for purchase from Carphone Warehouse in March. We'll be getting our hands-on the Lumia 435 next week, so make sure to stay tuned for the device's unboxing, hands-on, review and more!
Head-over to this link to pick up the Lumia 435 from Amazon UK. Are you planning to purchase the Lumia 435? Make sure to let us know in the comment section below.