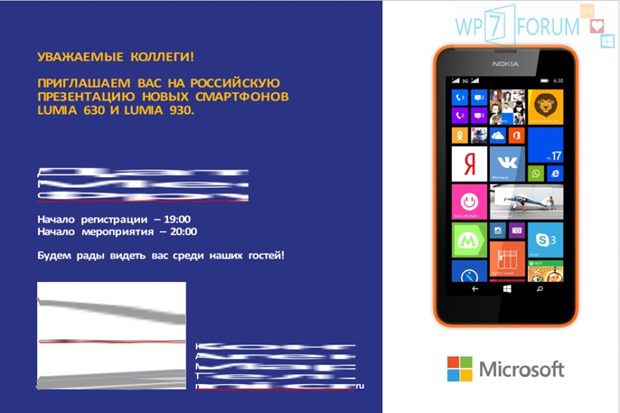 WP7forum.ru reports that the Russian tech press have been invited to a presentation on the 15th May which will introduce the Nokia Lumia 630, 930 and Windows Phone 8.1.
Russians can already pre-order the  Nokia Lumia 630  price of 7990 rubles ($230) at the Official Nokia N-Store. The Nokia Lumia 630 Dual Sim  cost 8490 rubles ($240).
The price for the Nokia Lumia 635 (which features LTE) and Nokia Lumia 930 have not been announced yet.