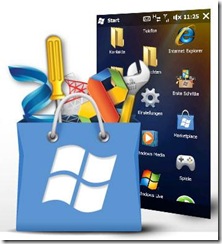 Microsoft Germany is launching a new developer contest worth €20 000 to developers who submit the best German-language Windows Mobile application or Widget to the Marketplace for Mobile.
Applications will be judged on usefulness, originality, implementation, performance and user experience. Winners will be chosen by an independent jury and the first prize winner will receive 10 000 euro, the second 6000, the 3rd 3000 and the 4th – 13th place 100 euro each.
The closing date for entry is Midnight 31.12.2009. The winners will be published in late January 2010 in the Windows Mobile newsletter.
All entries will also enter into a raffle for 20 Windows Mobile smartphones.
Read more about the contest at Microsoft Germany here.
Thanks Frank for the tip.