Just a few weeks ago, Microsoft's CEO, Satya Nadella emailed the troops talking about his vision for the company's future. Satya mentioned about some "tough choices" in the email, and the company has already made some tough choices – such as the recent Bing Maps' assets sellout. As expected, there are some more tough choices to come. Some speculated that Windows Phone will be a part of Satya's tough choices, however, as it looks like, this isn't entirely the case.
Earlier today, Microsoft has made some big announcements. So, let's start off with some bad news first.
---
More job cuts
Earlier this month, Stephen Elop, Mark Penn, Jo Harlow and a few others left the company. Microsoft also announced some leadership changes – the company combined the Windows and Devices division, which will be led by Terry Myerson.
Today, Microsoft announced that they are reducing up to 7,800 positions, primarily in the phone business. Satya Nadella stated:
"We are moving from a strategy to grow a standalone phone business to a strategy to grow and create a vibrant Windows ecosystem including our first-party device family. In the near-term, we'll run a more effective and focused phone portfolio while retaining capability for long-term reinvention in mobility."
It's worth noting that Microsoft is cutting 2,300 jobs in Finland, which will indeed by a big blow for the country.
7800 #Microsoft layoffs globally. Finland loses 2300 jobs (66% of MS total workforce here), pretty much killing the city of Salo. Thx @selop

— Pekka Pekkala (@PekkaPekkala) July 8, 2015
To know more about the latest layoffs at Microsoft, head over to this article!

---
Microsoft writes off $7.6 billion Nokia buy
Alongside the big layoff news, Microsoft also revealed that the company will record an impairment charge of approximately $7.6 billion related to assets associated with the acquisition of the Nokia Devices and Services (NDS) business in addition to a restructuring charge of approximately $750 million to $850 million.
---
Less Lumia devices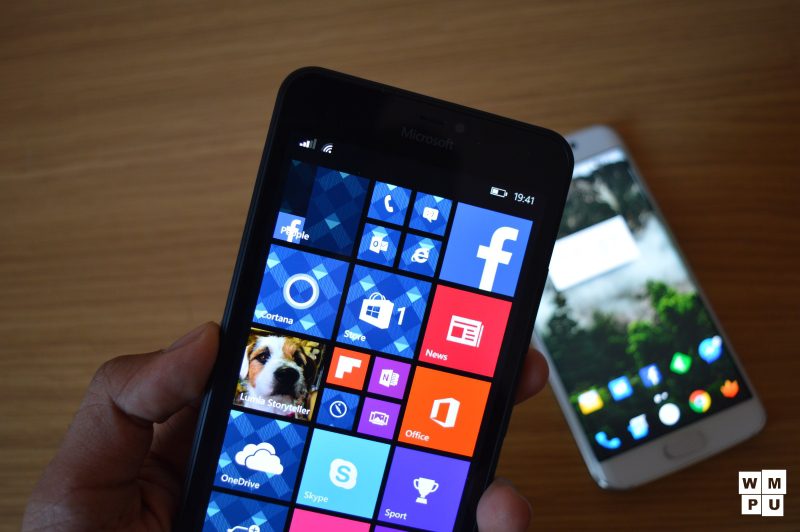 Microsoft also detailed their phone hardware group for going forward which revealed some interesting, and mostly good news. No, Microsoft isn't killing Windows Phone. The company today revealed that they'll be focusing on three categories for its Windows Phones: enterprise, value phones, and flagship devices for enthusiasts. Satya Nadella stated:
"We plan to narrow our focus to three customer segments where we can make unique contributions and where we can differentiate through the combination of our hardware and software. We'll bring business customers the best management, security and productivity experiences they need; value phone buyers the communications services they want; and Windows fans the flagship devices they'll love."
According to Bloomberg, Microsoft will reveal 1-2 phones each year for the three categories (enterprise, value, and flagship) – meaning that there could be less than six Windows Phones each year.
This makes perfect sense, to be honest – Microsoft/Nokia has launched a ridiculous amount of Windows Phones in the last couple of months (and years). The Windows Phone market is full of Lumia devices, which doesn't leave any chance for other OEMs. However, if Microsoft releases less than 6 Lumia devices from now on, it'll give other OEMs a chance to release their own Windows Phones. Additionally, I wouldn't too be surprised if Microsoft releases a Surface Phone which will focus on high-end hardware.
---
So that's pretty much all the things that Microsoft announced today. This will indeed bring a lot of improvements to the company, especially for Windows Phone. Discuss what you think of Microsoft's latest tough choices in the comment section below!