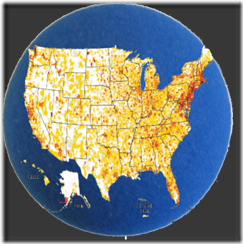 MSMobiles.com reports on a Dutch developer complaining how Microsoft's language market place restrictions are reducing the size of their available market dramatically and making it much less worthwhile to code for Marketplace for Windows Mobile than one would expect.
Before an application can be released in a country it first needs to be fully localized, and the English app market is not available to users from other countries
Thanks to the ridiculous language/markets policy, the stores in most countries in the world are almost empty. Three apps in Holland, two in Poland. Even the UK has only 34 apps in Marketplace.
Customers worldwide are disappointed, they have no way to switch to the US Market. And we, developers pay the price: no income from 144 countries that happen NOT to be the USA. Microsoft should wake up and fix this. Make those apps visible worldwide, it's embarrassing.
We have one English language app, now in Marketplace ( DJ Party Mixer). But there are 25 languages in Marketplace. In order for my product to be available worldwide, I need an outside company to make technical translations in all 25 languages. The cost of translating my product descriptions, manuals and application strings in all languages is around $7500. Small developers can't afford that.
I'll wait until Microsoft revises their policy, in the meanwhile, we're happy coding away for the iPhone/iPod and App Store. No such issues, no costs, just 50 million devices we can target with a single, English app
Vincent|Makayama
Windows Mobile users of course always have the option of side-loading English language software form places like Mobihand, or even using their on device application store which bears none of these restrictions, but Marketplace will continue to falter as long as most stores only have a tiny selection of applications, despite a strong Windows Mobile presence.
How many applications available in your locale?  Let us know in the comments.