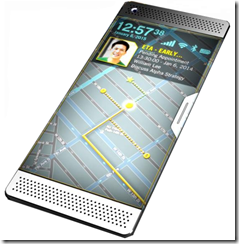 Interpreting the Microsoft job posting tea leaves are always fun, and the latest one is pretty interesting.
The ad appears to be for Microsoft developers to create demonstration applications to give developers an idea of what the platform is capable of.
Product: Windows Mobile
Division: Entertainment & Devices Division

Do you dream about building cool iPhone applications that will make the current crop of applications look downright plain? Ever wonder what it means to deliver on the "Three Screens + the Cloud" vision? Are you confident that if you had the opportunity, you have what it takes to light up the next generation Windows Phone with breathtaking experiences that will delight our customers? Then why not bring your imagination, UX design and software development skills to the team building the first cool applications and user experiences for the next generation Windows Phone. While you design and develop your dream applications you will be defining the future of the phone by combining awesome user experiences with the ubiquity and scale of cloud computing. At the same time you will be working in a fun, fast paced and execution focussed environment.

We are a small team in Windows Mobile, developing compelling consumer applications that are entertaining, sticky and fun. We will ship these applications with our next generation Windows Phone. We are looking for an exceptional Senior Software Design Engineer who knows how to build experiences that will delight consumers on resource limited devices. We have a clear charter and a committed schedule that require agility, focus, commitment and team work. Our goals are equally clear – ship compelling applications and experiences that consumers will love while demonstrating the power, productivity and the ease of use of our application platform and tools to millions of developers.

Requirements:
Must have:
1 – 3 years experience developing and shipping software written in C# or C++
Demonstrated experience building and shipping compelling end user experiences with knowledge of one or more UI Frameworks (eg. Silverlight, WPF, Flash, XUL)
Good understanding of web standards, patterns and protocols (eg. HTML/CSS/XML/REST/SOAP/AJAX)

Nice to have:
Good understanding of graphics technologies like D3D and/or OpenGL
Knowledge of media streaming technologies
Working closely and communicating well with UI/UX Designers
Of note is insistence of Silverlight/Flash etc experience, confirming we believe that the Windows Mobile 7 UI (or at least applications on the platform) will be using this.
Of further note is the preference of OpenGL experience. There has been some debate whether OpenGL, which is of course a non-Microsoft technology, will be a requirement for Windows Mobile 7.  The leaked Chassis 1 specification appear to require it, but we have not seen any confirmation anywhere else.
Read the full job posting here.