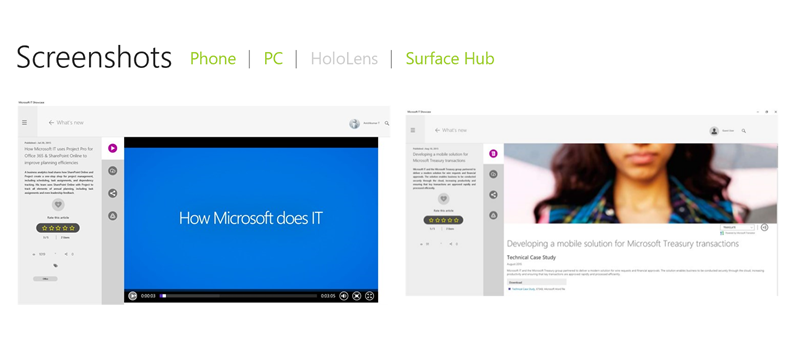 Neowin reports that one of the first app to explicitly support Microsoft's Hololens augmented reality computer is now available in the store.
The app, Microsoft IT Showcase, lets you stay current with the latest IT innovations by presenting an inside view of the Microsoft IT process for developing, deploying, and managing Microsoft solutions.
It offers easy access, comprehensive search, and new content alerts for IT Showcase articles and media offerings to read, view, save, or share.
The app does not describe how it would integrate with the Hololens, and of course in theory any Universal app will be able to display content on the device, and given that the glasses are only expected some time in 2016, it may be a while before we find out.
If the new support has pique your interest in Microsoft IT Showcase however, you can find it in the store at the links below.
Via