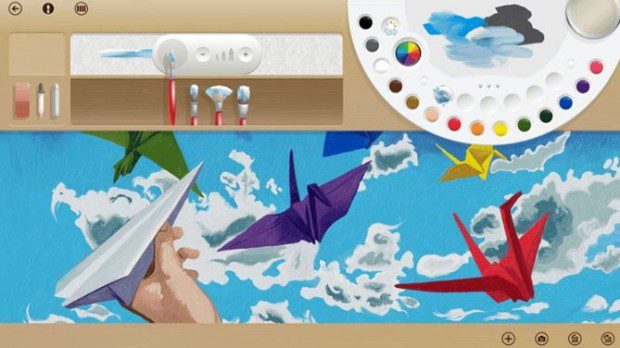 A recent job listing from Microsoft Startup Business Group has revealed that Microsoft is working on bringing the highly rated Fresh Paint app to Windows Phone 8 devices. This app is already available in Windows Store and they are working to bring the next version to Windows Blue and Windows Phone 8.
Fresh Paint, one of the top 10 apps for Windows 8, focuses on a simple, magical, and fun experience. We are the top-rated app in the Windows 8 app store in the entertainment category and one of the top-20 apps all-up. We have been prominently featured in the Windows 8 advertising campaigns; from TV to print and social media. We have been regularly recognized in the press as one of the top apps for Windows 8 with CNN naming us "Coolest App in Windows 8 Store".

In the short term, we are developing the next version of the Fresh Paint app for Windows Blue and taking it to Windows Mobile 8. Longer-term, the physics engine that underlies Fresh Paint will enable us to develop a family of creative apps from sketching and journaling to 3D experiences like clay and pottery. We are a small team, with a mix of short-term deliverables and long-term ambitions and we are developing quickly and having lots of fun in the process!
You can download Windows 8 version of Fresh Paint here.
Source: Microsoft Kitchen