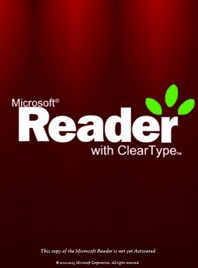 In yesterday's Reddit Q&A Microsoft revealed that they are working on an eBook service for Windows.
They were asked and answered:
Does Microsoft plan on building the Windows equivalent of NewsStand or iBooks for Windows? It would be nice to not rely on Kindle and others, and instead be able to purchase books with my Microsoft account.

Microsoft: Definitely on the radar and something we're working on!
While the answers relate to Windows 8.1, the service is extremely likely to support Windows Phone also, meaning Microsoft could soon have it own Kindle-like ebook service on Windows Phone.
Like so many things Microsoft was of course a pioneer in the ebook field, with their own Microsoft Reader app in the early 2000's (right), but this work was eventually abandoned. Hopefully their next attempt will have a more rosy future.
Via TechCrunch.com