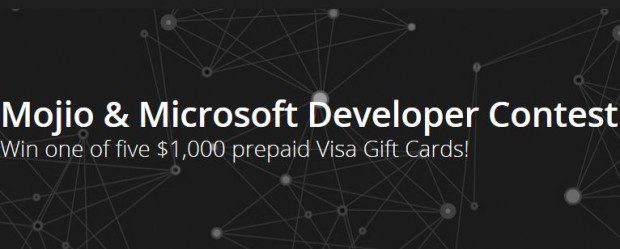 Mojio and Microsoft have teamed up to search for innovative developers to bring Mojio-powered Connected Car apps to the Windows Phone. Microsoft and Mojio will co-judge the contest and select the finalists and grand prize winners, who will receive $1000 Visa gift cards and have their Windows Phone apps highlighted by Mojio.
Five grand prizes of a $1,000 prepaid VISA card will be awarded for the best Windows Phone apps developed in the following categories:
Green app – an app focused primarily on reducing drivers' carbon footprints in some way.
Fleet app – an app focused primarily on managing a fleet of more than one vehicle more effectively.
Business app – an app focused primarily on helping a business manage its resources (e.g. people, time, money) more effectively.
Gamification app – an app focused primarily on gamifying driving in a safe manner (i.e. creating distracted drivers will not pass muster).
Wildcard app – an app which has a primary function that does not fit in any of the above categories.
The developers of the Top 10 submissions will present their app to the judging panel, who will select the winner of each category.  Contest entries can be submitted January 12 – February 12, 2015,
Read more about it here.