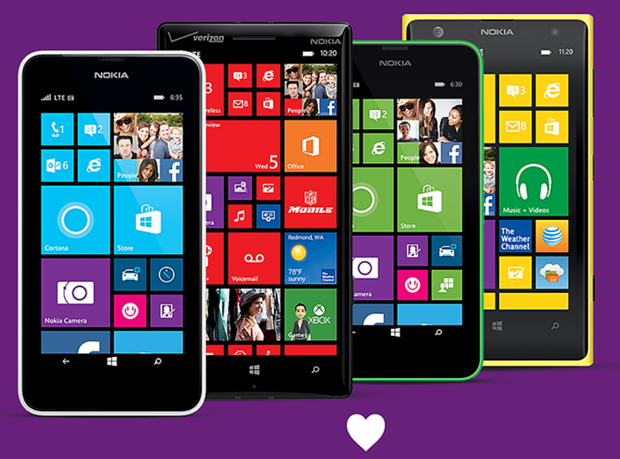 Windows Phone handsets tend to be pretty well loved, and Microsoft is now asking users to put that adoration in writing on their website.
The campaign seems to be US-only and includes reviews like:
Can't get enough!!

All i can can say is "WOW" this phone is priced right. This phone is so beautiful, build so solid. I uses android and i phone for years, let me tell you. I don't know what Nokia did but this is the best Operating system i i ever used, sync seamlessly with my window 8 desktop.Smooth so many features from,the Nokia music store from Nokia camera. I find myself taking it out of my pocket every 3 min just to play with it. Love the 6 inch screen display i can see everything,love the keyboard. update coming soon with Cortana and the Nokia maps here drive is one of the best maps today. Can be used offline with no data connection so much better then goggle maps. is so heavy and so sleek does not feel cheap at all,like other phones its size. Coming from a heavy android user The Lumia 1320 is to me the best phone of 2014. Nokia always have made the best phones,all of the buttons are on one side for easy use and a dedicated camera button.I have so much more to say about this phone but will keep it short. THE LUMIA 1320 IS A KEEPERS BEST PHONE I EVER USED 2014 phone of the year.
Of course I am sure they are as happy to collect issues also.
Tell Microsoft how much (or not) you love your Windows Phone at their website here.