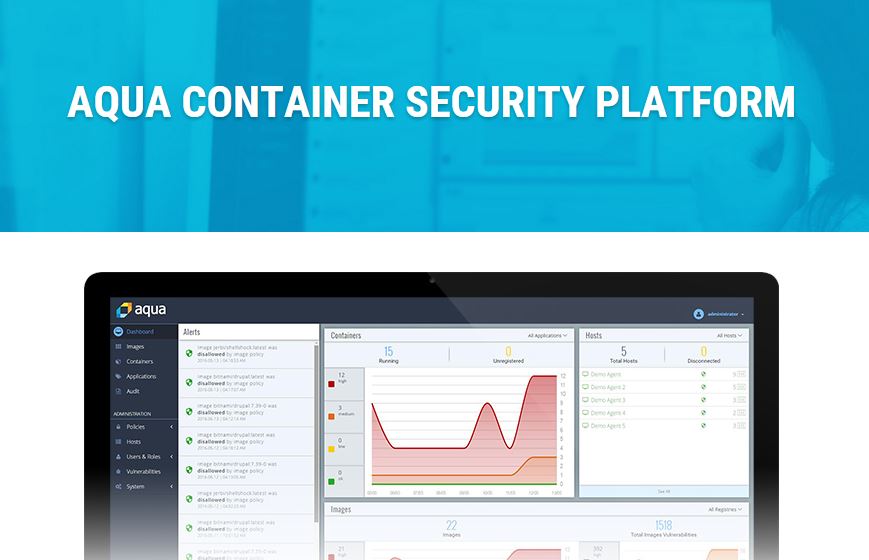 Aqua Security, the platform provider for securing virtual container applications, today announced it has secured US$9 million in Series A funding, led by Microsoft Ventures. The Aqua Container Security Platform delivers security solution for containerized environments, supporting Docker on both Windows and Linux, and available for on-premises deployment or on Azure, AWS and Google clouds. It also provides development-to-production container lifecycle protection by combining smart default security profiles, behavioral analytics, and in-house cybersecurity research to create a comprehensive security and compliance envelope.
"We are thrilled to receive such strong endorsement of our technology and customer success," said Dror Davidoff, CEO and co-founder of Aqua. "Security has become a key enabler in container adoption, and I look forward to working with Microsoft as we expand our footprint, helping our customers to unlock the benefits of this new technology."
"Containers are revolutionizing application development and delivery, driving new levels of innovation and developer agility," said Mony Hassid, General Manager and Managing Director, Microsoft Ventures. "Aqua's comprehensive security platform for containers enables enterprises to accelerate adoption on both private and public clouds. We are delighted to support Aqua's journey to success in this fast growing market."
Learn more about Aqua Security here.