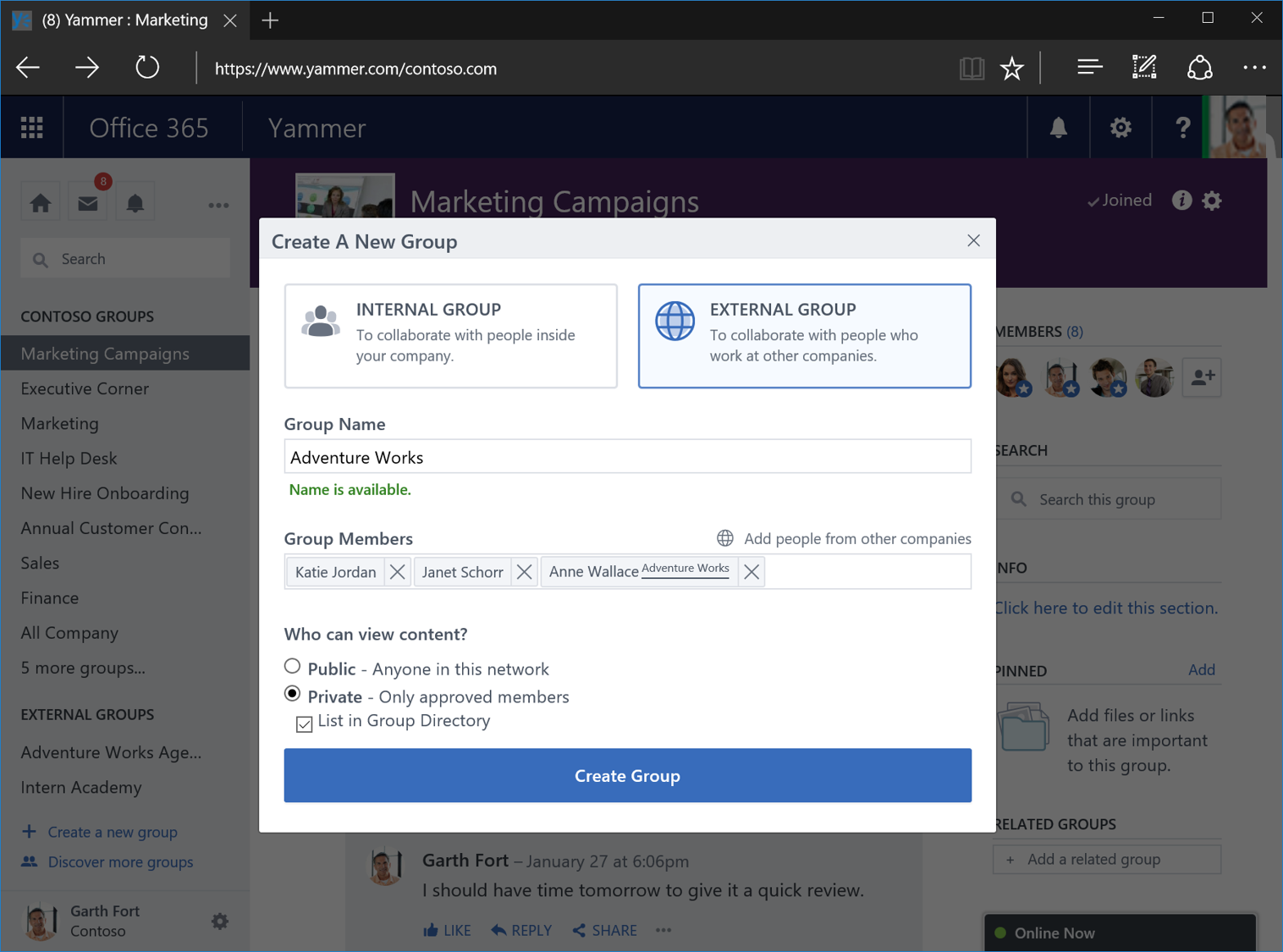 Today, the folks at Microsoft announced some nice new features and improvements for its Office service. Alongside Skype Business for Mac, the company also introduced a handy new feature for Yammer: external groups. With the new external group feature in Yammer, users can include people outside of their company in a Yammer group, making collaboration a lot easier. Microsoft stated:
External groups allow team members with appropriate permissions from outside your organization to fully participate in projects and initiatives by providing access to all the conversations and content in the group. At the same time, we maintain the security of your network data by listing all external groups in a distinct section under the Groups menu and using clear indicators in the UI alerting users to the presence of external team members. Each external group requires group admin approval for external members to join, and a set of proactive controls via Exchange Transport Rules prevents sensitive company information from being shared. We also added functionality to our data export to help verified administrators see which files and conversations are accessible to external users.
In case you are wondering — no, you won't be able to add people who are not part of the Yammer network, which may be a bit disappointing but Microsoft says that this is something the company is planning to address in the future. Microsoft says the new External Groups feature is available in Yammer today, and you can start using the feature right now. If you happen to use Yammer, make sure to let us know what you think of this new feature in the comment section below.