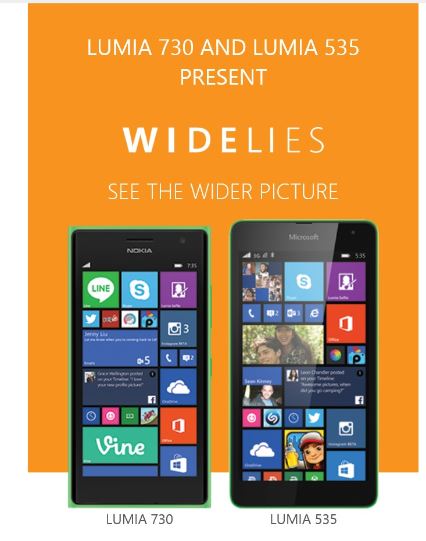 Last week, we posted about a teaser from Microsoft India's social media channels. The teaser said 'Get Ready For The Wider Picture' which started speculation about new Lumia device being launched in India. Actually, the teaser was for the new campaign to promote Lumia 535 and Lumia 730 devices which comes with wide-angle front cameras.
All is not as it seems! Catch their lies and see more when you switch to the wide angle, 5 MP, front facing camera on Lumia 730 or Lumia 535.
Today, I came across this campaign page which is trying to highlight the front camera of these devices. Watch the below to videos to know how wider front camera will affect your Skype experience.
Source: Microsoft