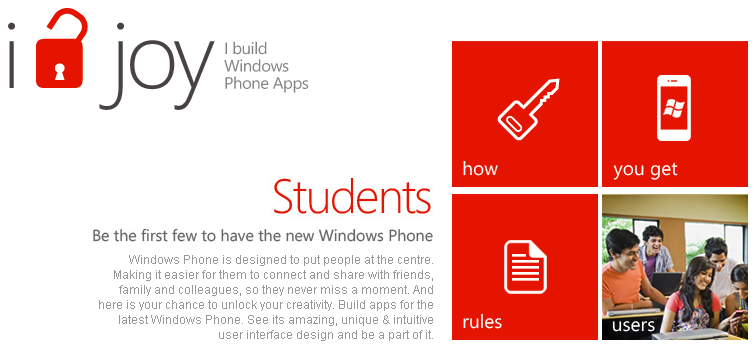 Microsoft India is trying to create a wave among student community in India. They have launched a program for students in which they will be giving away a Windows Phone device for free on their terms. The terms are pretty sweet as well, you have to publish 4 Windows Phone applications to the marketplace. To further easy the terms, among the four apps one app can be made using AppMakr tool. OMG, submit some 3 apps and get a Windows Phone device. That's huge.
If you publish less than 4 apps, then you will get a  Merit Certificate, a Windows Phone T-Shirt and a 2GB USB Flash Drive.
More info on this program can be found here.
via: wpsauce