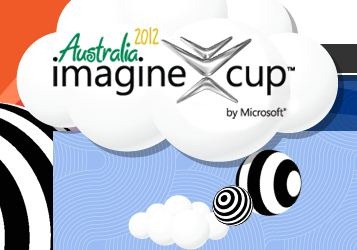 Microsoft today announced the 15 finalists of the Student Technology Competition Imagine Cup Grants. Among the 15 final projects, 5 of them have Windows Phone platform related works. The winning teams will be awarded with a grant package in the form of cash, software, resources and other on the ground support to take their ideas and their innovative solutions to market as a next step to solving the world's toughest problems. Microsoft has also announced the panel of judges which is comprised of leading industry experts from Microsoft and other companies as well. You can find their interesting Windows Phone app ideas below.
From Microsoft,
Team Dragon – United States
• Team Dragon's project utilizes both Windows Phone 7 and a spirometer to enable a game called Azmo the Dragon, which helps children learn about and manage their asthma by having their breath be that of a dragon that destroys civilizations. The team expanded their scope into asthma care plans: prescribed regimens for families, given by doctors to help them care for asthma and respond to different situations.
• Team Dragon hopes to use the entirety of the grant funding for research and development, including pilot testing, prototyping and code development.
Team Geekologic – France
• People around the world often don't realize the consequences that their negative actions have on the environment. Brainergy is a Windows Phone 7 Puzzle Game in which the player has to solve different challenges based on renewable energy. From the beginning of the adventure, players are confronted by a polluted world and will need to use renewable energy to clean it.
• Team Geekologic would like to use support from Imagine Cup Grants to add viral and social networking functionalities, and make it compatible with a number of different platforms.
Team Hawk – Iraq
• Team Hawk developed a Windows Phone 7 application, the Refugee Application Form, that provides an instant and secure system for registering refugees and their welfare needs. It helps monitor health care and education, as well as facilitating aid distribution. The solution provides a mobile means for staff and users with minimal training to enter data relevant to the welfare and educational needs of the refugees. The data stored using Windows Azure can be accessed by the NGOs through any computing device.
• Team Hawk will use the entirety of the funding on the continued development of their application to make it more adaptable to various scenarios.
Team Lifelens – United States
• Lifelens is an innovative point-of-care tool to diagnose malaria using an augmented Windows Phone 7 application. The project addresses the unacceptably high child mortality rates caused by the lack of detection and availability of treatment of malarial diseases.
• Team Lifelens is committed to using Grants support to develop their project for launch. They will use the investment for distribution of their devices, subsidizing the phones and field testing.
Team majiRanger – Germany
• With majiSolutions, a three-fold product, the current workflow of waterpointmapping is automated as far as possible and optimized in quality. With a Windows Phone 7 application, majiMobile, the data regarding water resources is captured on the spot. It is then sent directly to a server where it is processed and analyzed by the majiFramework. Finally, a Silverlight application called majiWeb, provides various visualizations and possibilities for analysis, thus, being a base for important decisions.
• Team majiRanger hopes to use the cash prize to carry out two piloting projects, which will help them earn their first customers, and take majiSolutions from project to product level.
Source: Imagine Cup
Update:
These 15 teams are finalists of Imagine Cup Grants competition and not the whole Imagine Cup.